What Are Your Healthy Distractions?
By Hamdiatu Yakubu
What do you do when you feel stressed, tired, lonely, estranged, fed-up, at sea? Have you ever felt like "I need an escape?" That point in a time where you feel like I need to do something else to be at ease or feel better? A kind of backup you lean or rely on when air is tight to your chest and breathing seems not to be helping?
We all have an escape to which we turn to when things get antsy and we are at sea. It is normal to want to leave the world behind and be alone, ironically, it's quite impossible. That's when you need "an escape window," as mentioned by an actress in the show 40 & Single (whose creator, Leila Djansie, is Ghanaian).
Mind you, an escape window is not only to distract you, but also a way to invest your energy in order to stay positive. For instance, you find yourself offering a course you do not like, yet you have to, what is your healthy distraction or escape window to stay positive while taking the course. How do you stay sane and positive when there are misunderstandings between you and very important persons in your life? Where do you invest your energy when all is not well and giving up or throwing tantrums is not an option? You can even say that, logging in to your social media platforms, listening to music, taking a nap, going for a walk, watching videos, taking pictures, amongst other things we do when we are bored are all healthy distractions that help us concentrate when our minds go blank.
Let's look deeper into other crucial instances in our lives as mentioned above when we will need a break. What do you do to stay positive, alive, and grinding? A friend tells you "I don't like my job but I need the money to finance my education." What do you say to them? Quit? No! They need an escape window or healthy distractions, like writing, volunteering, exploring their talents, networking, or doing a side business (if possible).
Sometimes completely leaving isn't the best option, take a breather, if it's not possible to continue, then reinvest your energy elsewhere. It's important to stay productive, but your sanity is important as well. I always visit my mind's world when I hit the rock, I imagine my life going smoothly the way I would have wished. I also write like bringing this piece out, which may be someone's escape window just by reading it and staying positive and refreshed.
Don't be confused. Calm down. Think about yourself and all the things you love to do or have. Do think about them and stay alive when all is not well. Your sanity matters. Well, I call it my ESCAPE WINDOW. What or how do you term yours? Anyways, YOU COME FIRST!
---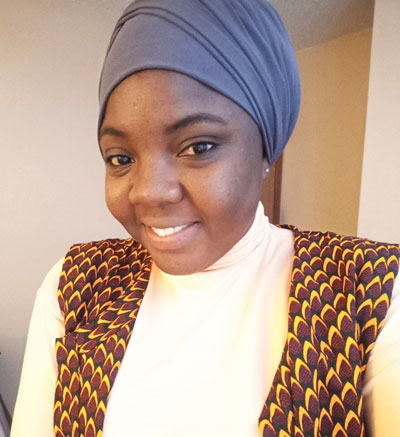 Hamdiatu Yakubu is from Ghana, West Africa. She recently completed her English-language studies at Kirkwood Community College and is currently working as a communication intern and project assistant at a non-governmental organization in her country. She loves nature, cooking, watching movies, languages, writing, and photography.
Written by
Hamdiatu Yakubu
Get matched to the best program for you
Let us know what you're looking for so we can find the best school for you.
$5,000—$10,000 Semester
Certificate/Short Term
Bachelor Degree
2yr/Community College - 2+2 Programs
$10,000 — $15,000 Year
Undergraduate
2yr/Community College - 2+2 Programs
Certificate/Short Term
$50,000—$60,000 Year
Bachelor Degree
Masters
Undergraduate
Start your U.S. adventure with Study in the USA
What's your dream? We can guide, advise, and connect you with your perfect U.S. school. We can also help you with the application process.
Partner Services
Learn About U.S. education financing, housing, and more
Most U.S. apartments come unfurnished. Make your move easy with a student furniture rental package from CORT. Flexible lease terms. Delivered before you arrive. Starting at $99 per month.* *with a 12-month lease
Study in the USA's advisors can work with you to navigate the requirements to study abroad in the USA, UK, Canada, and Australia. We help you find the right school and apply.
Uniplaces is an accommodation provider with a large choice of verified rooms, entire flats and residences. The platform offers an easy, fast and safe way of booking a place to live. Check out the thousands of properties in the best cities and book a...
Resources
Learn about American culture and education direct from our experts at Study in the USA. Read more