Santa Fe University of Art and Design: Studio Arts Shows
SFUAD students are showing in professional art galleries!
This spring, Santa Fe University of Art and Design's Studio Arts students are invading the real world of art galleries! Partnered with Wade Wilson Gallery in downtown Santa Fe, New Mexico, our students will get a chance to understand how showing in an art gallery works – from the very start to the very finish. Over the course of three gallery shows, our students will work to create the gallery space, host gallery openings, and maintain visiting hours for the public to tour their work. Not only is this an important opportunity for a student artist – it's great bragging rights! Showing your work in a professional, public gallery before you graduate is a once-in-a-lifetime chance, and we try and make it happen for every one of our Studio Arts students before they graduate. Our students are excited to get off campus and into the public eye!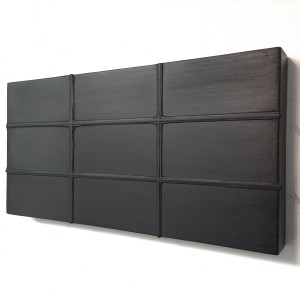 "Wade Wilson's generous invitation to Santa Fe University of Art and Design is both a tangible statement of support for the university and a gesture of confidence in the education of young artists," said Linda Swanson, dean of SFUAD's School of Visual and Communication Arts. SFUAD@Wade Wilson Art will also present events from across other artistic mediums that span the breadth of SFUAD programs, including musical performances, readings, artist talks and screenings. See more work from Santa Fe University of Art and Design Studio Arts students.

Get matched to the best program for you
Let us know what you're looking for so we can find the best school for you.
$10,000 — $15,000 Year
2yr/Community College - 2+2 Programs
Certificate/Short Term
Undergraduate
$5,000—$10,000 Semester
Bachelor Degree
Undergraduate
2yr/Community College - 2+2 Programs
$20,000—$25,000 Year
Certificate/Short Term
Undergraduate
Summer
Start your U.S. adventure with Study in the USA
What's your dream? We can guide, advise, and connect you with your perfect U.S. school. We can also help you with the application process.
Partner Services
Learn About U.S. education financing, housing, and more
Join over 6 million people and businesses who get a better deal when they send money with the real exchange rate.
Ready to take your language learning to the next level? Have you heard about TutorABC, the World's No. 1 Online Platform for Learning English and Chinese? TutorABC is recognized as the top language platform, harnessing innovative technology to offe...
IELTS is the world's most popular English language proficiency test for higher education and global migration. It is accepted by more than 3,400 institutions in the US. If you want to study in the US, IELTS can help you get there!
Resources
Learn about American culture and education direct from our experts at Study in the USA. Read more