University of Tennessee at Knoxville

Fast Facts
School Size

Large

Tuition

$30,000—$35,000 Year

Affiliation

Public

Type of School

University

Student Body Gender

Co-ed

Religious Affiliation

No Affiliation

Scholarships for International Students

Yes

Conditional Admission Available

Yes

Top Programs

Business, Engineering, Agricultural Studies

Setting

City

Accreditation and Certification

EnglishUSA Member, UCIEP Member, SACS

Type of Housing

Residence Hall, Apartment, Dormitory

Test Scores

TOEFL: 70+ , IELTS: Band 6.5+, Duolingo: 100+

Social Media
WELCOME TO THE UNIVERSITY OF TENNESSEE
You belong at the University of Tennessee, Knoxville. The University of Tennessee (UT) is a place to learn and a place to grow. Join our community of students from 100+ countries!
WHY UT?
"If you're looking for an incredible value, an incredible community that Is investing in people to come here and learn, UT's the place be."
FOLLOW YOUR PASSION - Choose from over 360 undergraduate degree options.
FIND YOUR COMMUNITY - Make friends and memories through on-campus events, more than 400 student organizations, 40 fraternities & sororities, and 35 club sports.
BE SUPPORTED - With a 17:1 student to faculty ratio, faculty support students to engage in research and creative endeavors.

LEARN WITH THE BEST - Ranked 52nd among all public universities and 112th nationally, according to the 2021 U.S. News and World Report.
LOCATION
Knoxville is a safe and friendly city, with a pleasant climate.
A short walk or trolley ride from our campus is downtown Knoxville, a friendly Southern city with shops, restaurants, and plenty of entertainment. Outdoor adventure is also nearby, with the Tennessee River and the Great Smoky Mountains National Park - the most-visited national park in the United States.
HOUSING
University Housing is much more than a bed, a desk, and a roof over your head.
We provide safe, comfortable spaces you'll be happy to call home during your time at UT—spaces where you'll sleep, eat, study, play, discover friends, and make great memories!
ADMISSION REQUIREMENTS
We are here to assist you throughout the application process
Go Vols Application or the Common Application
$50 Application Fee
Official Transcript(s)
English Proficiency
Optional: Recommendation Letters & Supporting Statement
SCHOLARSHIPS FOR INTERNATIONAL STUDENTS
YOUR SUCCESS IS OUR SUCCESS
We're here to provide you a high-quality education that is valuable and affordable.
International Volunteer Scholarship ($10,000 - $18,000)
International Tennessee Explore Scholarship ($4,000 - $7,500)
International Beacon Scholarship ($4,000 - $18,000)
Global Ambassador Scholarship ($10,000 - $15,000)
These scholarships are for the 2021–22 academic year. Scholarship programs are reviewed annually and may change for future academic years.
LEARN ENGLISH
The University of Tennessee's English Language Institute (ELI) offers all levels of English language learning.
Do you want to:
Improve your English ability?
Study at a college or university in the USA?
Speak better English for your work?
Better understand American culture?
Improve your TOEFL score?
ELI WILL HELP YOU MEET YOUR GOALS
QUESTIONS?
We are happy to answer your questions and provide more information
intlugadmit@utk.edu
https://admissions.utk.edu/apply/international-students/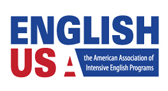 For more information:
University of Tennessee at Knoxville

Bachelor Degree
Accounting
Advertising
Aeronautical Engineering
Agriculture and Natural Resources
Animal Science
Anthropology
Architecture
Art
Art History
Biochemistry and Molecular Biology
Biology
Biosystems Engineering
Business
Business Analytics
Chemical Engineering
Chemistry
Child Development
Civil Engineering
Communication
Computer Engineering
Computer Science
Economics
Education
Electrical Engineering
Engineering
English
English Literature
Environmental Biology/Microbiology
Finance
Food Industry Management
Food Science
Foreign Language Teaching
Forestry
General Studies
Geographic Information Science
Geography
Geological Sciences
Global & Area Studies
Graphics/Multimedia & Web Design
History
Hospitality and Tourism
Human Resource Management
Humanities-Prelaw
Interdisciplinary Studies
Interior Design
Journalism
Kinesiology
Law
Logistics
Marketing
Marketing and Communications
Mathematics
Mechanical Engineering
Music
Natural Science
Neuroscience
Nursing
Nutritional Sciences
Philosophy
Physics
Plant and Soil Science
Political Science
Predental
Premedical
Psychology
Public Health
Public Relations
Religion
Science
Social Science
Social Work
Sociology
Special Education
Sports Management
Statistics
STEM
Studio Art
Supply Chain Management
Teaching English Language
Theatre
Masters
Accounting
Advertising
Aeronautical Engineering
Agriculture and Natural Resources
Animal Science
Anthropology
Architecture
Arts and Design
Biochemistry and Molecular Biology
Biosystems Engineering
Business
Business Analytics
Cell and Molecular Biology
Chemical Engineering
Chemistry
Civil Engineering
Communication
Computer Engineering
Computer Science
Construction Management
Crop and Soil Sciences
Earth Science
Economics
Education
Electrical Engineering
Engineering
English Literature
Entomology
Environmental Biology/Microbiology
Environmental Studies and Sustainability
Finance
Food Industry Management
Food Science
Foreign Language Teaching
Forensic Science
Forestry
Geographic Information Science
Geography
Geological Sciences
History
Horticulture
Hospitality and Tourism
Human Biology
Human Development and Family Studies
Human Nutrition
Human Resource Management
Journalism
Kinesiology
Landscape Architecture
Law
Literature in English
Logistics
Marketing
Marketing and Communications
Marketing Research
Mathematics
MBA
Mechanical Engineering
Media and Information Studies
Microbiology
Microbiology & Molecular Genetics
Music
Nursing
Nutritional Sciences
Philosophy
Physics
Plant Biology
Political Science
Psychology
Public Policy
Public Relations
Small Animal Clinical Sciences
Social Work
Sociology
Special Education
Statistics
Supply Chain Management
Summer
Business English
English for Specific Purposes Programs
English Language (ESL)
General English Programs
Summer Intensive English
TOEFL and University Preparation
Certificate/Short Term
Business English
English for Specific Purposes Programs
English Language (ESL)
General English Programs
Summer Intensive English
TOEFL and University Preparation
English Programs
English for Academic Purposes
English for Professionals
English for Specific Purposes Programs
English Language (ESL)
General English Programs
Intensive English as a Second Language
Summer Intensive English
TOEFL and University Preparation