From SFUAD: Scholarships for International Students!
Photo: Actor Robert Redford with international students at Santa Fe University of Art and Design
Santa Fe University of Art and Design partners annually with Academy Award winner Robert Redford to bring scholarships to art students – regardless of their citizenship!
It can be difficult to pay for a private education in the United States when you're coming from another country, and we want to make things as easy as possible for our students. Traveling abroad can be a big, important, influential part of your life – especially in your late teens and early twenties! With the Robert Redford/Milagro Initiative Scholarship, we've assisted over 30 students from a variety of countries around the world in making SFUAD more affordable. There are very specific prompts for the Robert Redford/Milagro Initiative Scholarships, but they give you a chance to explore social justice and environmental causes. They help you understand the change you can enact in the world!
Our Merit/Talent scholarships are also open to international students: all who apply to SFUAD must submit a portfolio of artwork or an audition, as applicable. Based on your artistic skills, you could receive significant tuition reductions to help you continue enhancing your creative abilities! We want to reward the hard work you've done on developing your talents to their current levels.
Find out more about our scholarship programs for International students.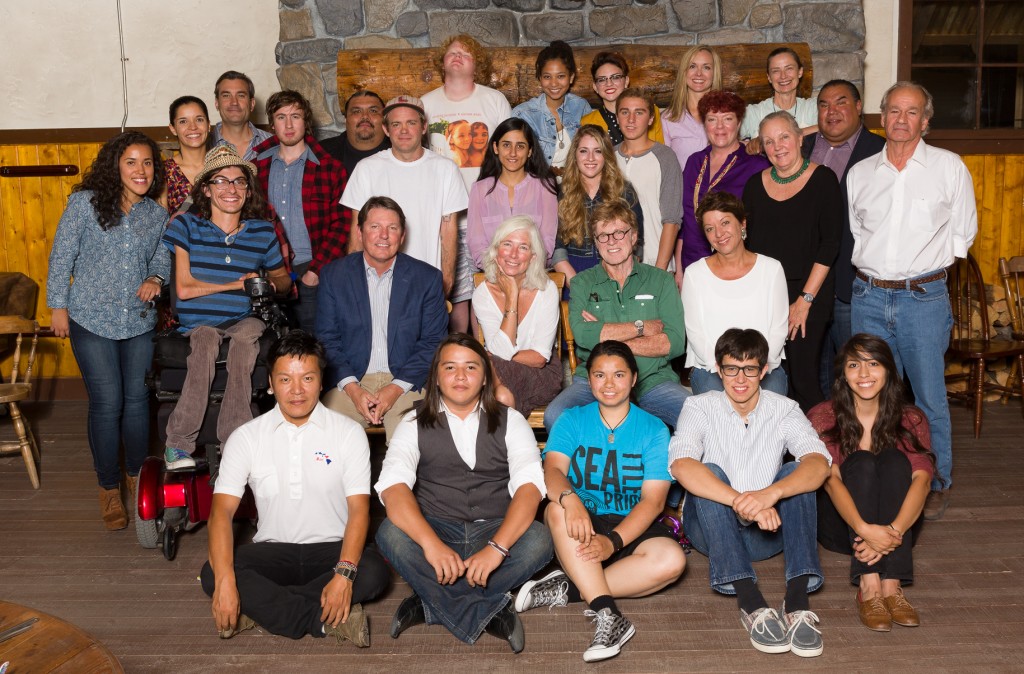 Photo: Robert Redford poses with SFUAD students and faculty

Get matched to the best program for you
Let us know what you're looking for so we can find the best school for you.
$10,000 — $15,000 Quarter
Bachelor Degree
English Programs
$1,000—$5,000 Session
Masters
2yr/Community College - 2+2 Programs
Certificate/Short Term
$15,000—$20,000 Year
Online
Certificate/Short Term
2yr/Community College - 2+2 Programs
Start your U.S. adventure with Study in the USA
What's your dream? We can guide, advise, and connect you with your perfect U.S. school. We can also help you with the application process.
Partner Services
Learn About U.S. education financing, housing, and more
Prove your English and achieve your goals with the Michigan English Test – widely recognized and available on your own schedule at a test center or from home.
Choose an entire apartment, a studio, a shared room, or a private room, with 24x7 assistance from Personal Student Advisors. Book Now!
Ready to make your MBA dreams a reality? Register now for a virtual or in-person event with The MBA Tour! Don't miss your chance to speak directly with leading business schools, such as Harvard University, Boston University, Columbia University, UC...
Testimonials
It is sometimes really difficult to associate and understand the nuances of the America college system. StudyUSA makes it possible to easily navigate to schools with programs that suits my needs, programs that understand the international student requirements. I give it a 6/5
Danielle Blinn South Africa
I used Study in the USA to find school recommendations, read about international student visas, as well as find scholarships available to international students! I was able to find my current school, Santa Barbara City College...
StudyUSA.com has helped me on the process of searching for good and inexpensive colleges around the US.
Resources
Learn about American culture and education direct from our experts at Study in the USA. Read more