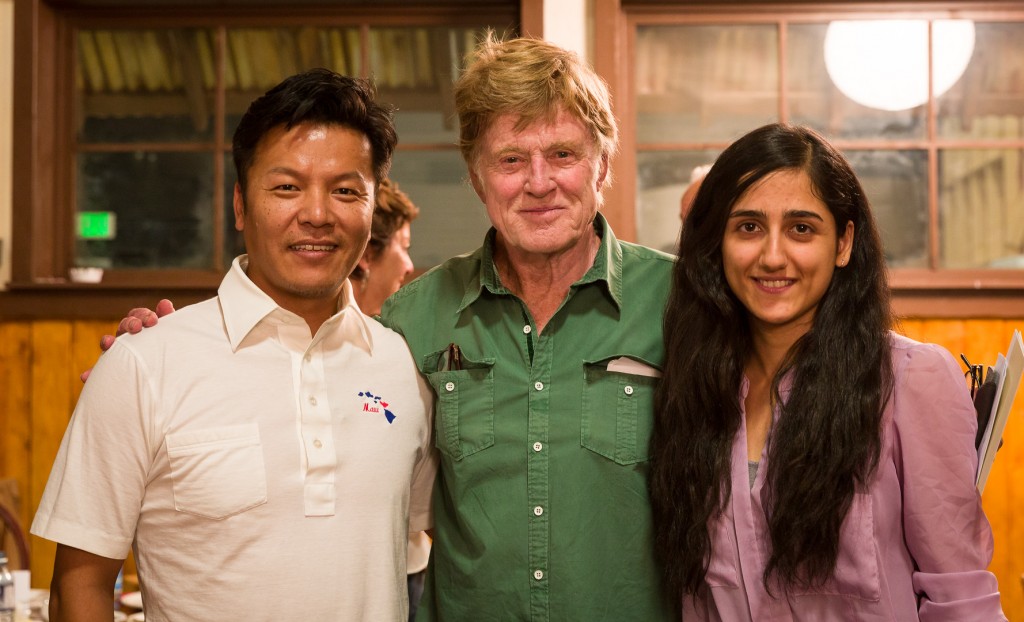 In our effort to bring good content to as many people as possible the text in this blog post has been machine translated so please excuse any mistakes. Thank you!
Photo: Actor Robert Redford with international students at Santa Fe University of Art and Design
Santa Fe University of Art and Design partners annually with Academy Award winner Robert Redford to bring scholarships to art students – regardless of their citizenship!
It can be difficult to pay for a private education in the United States when you're coming from another country, and we want to make things as easy as possible for our students. Traveling abroad can be a big, important, influential part of your life – especially in your late teens and early twenties! With the Robert Redford/Milagro Initiative Scholarship, we've assisted over 30 students from a variety of countries around the world in making SFUAD more affordable. There are very specific prompts for the Robert Redford/Milagro Initiative Scholarships, but they give you a chance to explore social justice and environmental causes. They help you understand the change you can enact in the world!
Our Merit/Talent scholarships are also open to international students: all who apply to SFUAD must submit a portfolio of artwork or an audition, as applicable. Based on your artistic skills, you could receive significant tuition reductions to help you continue enhancing your creative abilities! We want to reward the hard work you've done on developing your talents to their current levels.
Find out more about our scholarship programs for International students.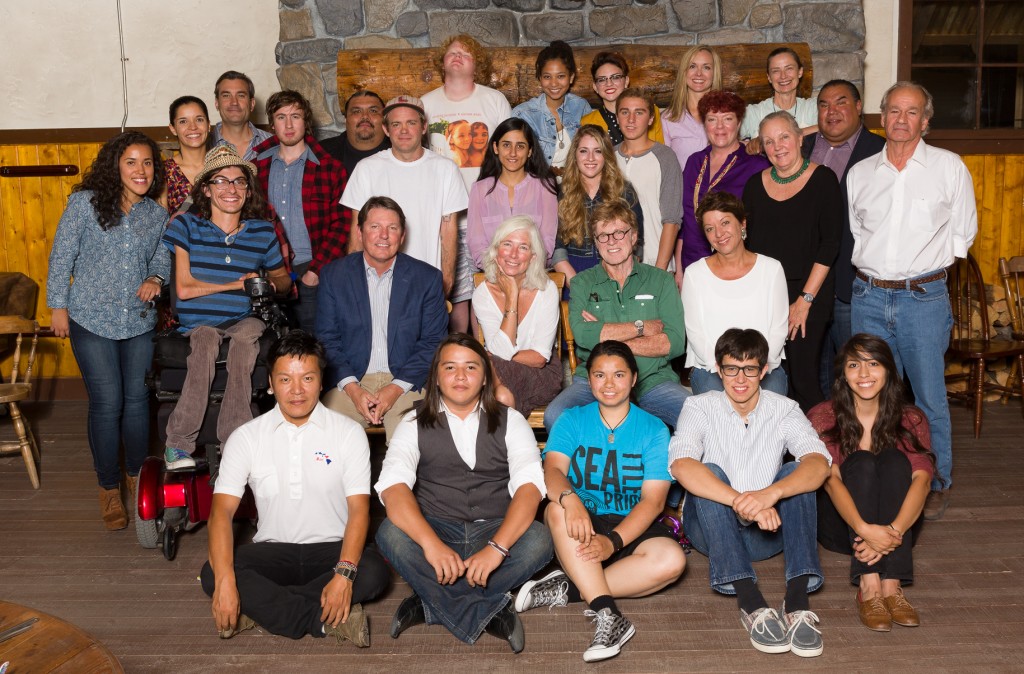 Photo: Robert Redford poses with SFUAD students and faculty