---
Find Hospitality and Tourism programs
---
Travel and tourism is the world's largest industry. International hospitality management involves working with so many people and cultural layers that it has the power to help shape international relations—and change the world.
For you, this translates to a wonderful opportunity for a wide variety of exciting career selections. If hospitality and tourism is your chosen career, studying in the United States could be one of the best things you do for yourself. Here's why ...
A Model for Global Industry
Students from around the world come to this international hub of business and hospitality to learn and experience firsthand what customers want, need, and are going to demand in today's global economy. With the quality of customer service increasing, the industry has become highly competitive, and you'll need that professional edge to get your foot in the door. In the USA, hospitality training focuses on preparing students to become managers, rather than staff employees. Therefore, creative thinking and leadership is emphasized throughout the curriculum of a program.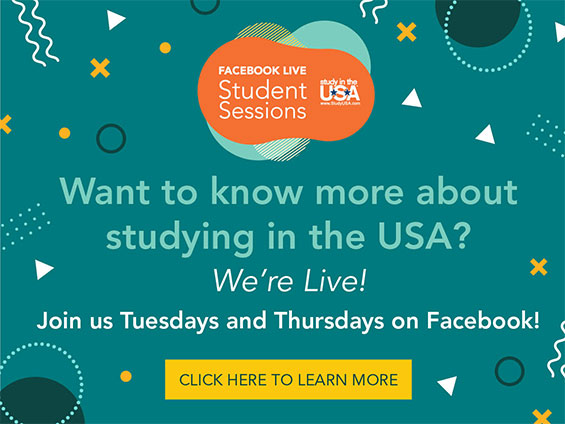 Culture
It may surprise you that by studying and living in the USA you'll increase your knowledge not only of American culture, but other foreign cultures as well. The USA is truly a melting pot. We come from many different backgrounds and this is reflected in our everyday living. Experiencing a diverse set of cultures is especially advantageous for those in the hospitality field as clientele is not isolated to one country.
Enhanced English Language Skills
By actually living in the United States you will be immersed with English speakers. Classes at most schools are taught in English by native speakers. Your speaking skills, vocabulary, idiomatic usage, comprehension and listening skills will all be enhanced. What's more, since English continues to be one of the major languages in global business, immersion in the language can be critical for success, and understanding the culture is an added benefit.
Flexibility
It is not unusual for Americans to change their major or pursue more than one program simultaneously. Additionally, students often transfer from one educational institution to another. For example, as you progress in your studies at one school, learning more about the hospitality industry, you may discover a specific area of hospitality you want to pursue. This may motivate you to transfer to a different school that specializes in that area, or that is located near hotels and businesses offering internships that would be strategic to your career goals. With so many of those located in the United States, there is sure to always be opportunity nearby.
Wide Choice of Programs
In the past 30 years, the number of U.S. post-secondary institutions offering hospitality, travel and tourism programs have more than quadrupled. This has resulted in a wide variety of philosophies and approaches. Guest service is the common thread woven through all programs. While not all programs are available at every school, generally there are certain areas you may want to study: lodging, recreation, travel, tourism, convention, culinary, food and beverage, or casino.
As an international student, you will find that the U.S. educational system offers instruction in a broad range of subjects. Most likely you will take classes that fall into the liberal arts category, as well as courses specific to your program, such as Hotel and Restaurant Accounting, Resort Management or Ecotourism.
The University of California, Irvine (UCI) offers a three-month International Tourism & Hotel Management Certificate focusing on the growth of environmental consciousness within tourism. Using case studies, instructors help students grasp concepts and practices of successful hotel management that emphasizes sustainability and conserving natural resources. Throughout the program the students examine real-life cases that involve tourism infrastructure, super structure (for example, developing a new airport) and issues relating to pollution. They then determine how a tourism project will affect the local economy and the environment.
Instructors tailor the assignment to each student's country or city of origin, teaching students from overseas to learn to identify how some tourism issues relate to their home countries and the possible solutions they can apply. They then give a class presentation about their findings.
Project management and customer service skills are important aspects of the program. For instance, the Customer Service class covers a variety of topics: delivering better, faster service, increasing customer satisfaction, learning how to gain repeat business, finding workable solutions to customer problems, and motivating employees.
The Marketing and Branding class covers such timely topics as electronic resources, international competitive analyses and metrics for evaluation.
Professors
Faculty members come from a diverse set of professional backgrounds. While qualifications may differ, generally speaking, faculty members have at least a master's degree and extensive experience in the industry. They are dedicated, hard-working and genuinely care for their students.
Employment Experience
Many hospitality programs offer intensive training, cover a variety of subjects and provide a special emphasis on customer service—something that many students find to be an invaluable part of their training. Credentials or a degree from an American school are respected all over the world and most important, many graduates find great success and mobility in their career.
Through internships/work experience programs, you gain invaluable practical experience in your chosen field. Internships are an ideal way for you to develop your customer service skills and learn to handle unique situations. The best programs integrate both academic site visits and trips to local attractions into the curriculum. Along with learning the business aspects of hospitality management, you will gain the perspective of your future customers.
Lasting Friendships
Last, but certainly not least, is the opportunity you will have to make lifelong friendships. The other students you will meet and the friends you will make, will in many cases, be in your life long after you complete your studies.
Thanks to the diversity and variety of excellent programs like these, hospitality graduates from U.S. schools are working in the hotel and restaurant industry in nearly every country of the world.
We are confident this will be the experience of a lifetime!