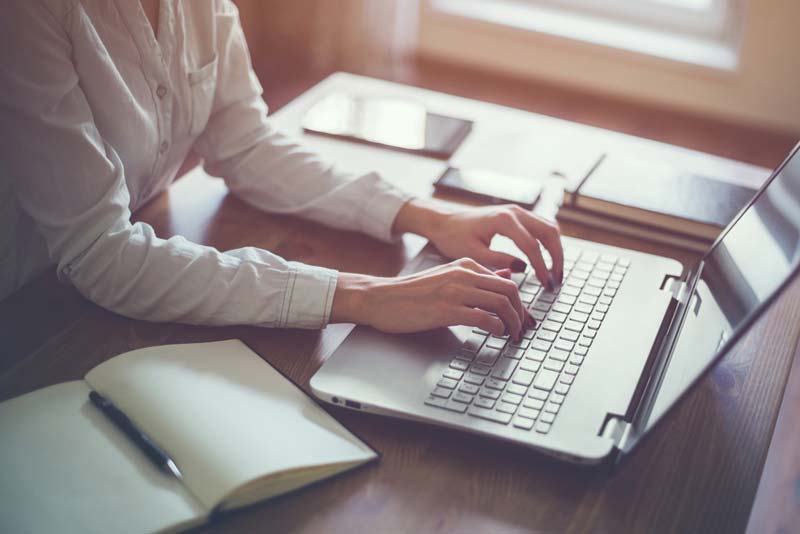 In our effort to bring good content to as many people as possible the text in this blog post has been machine translated so please excuse any mistakes. Thank you!
By Emma Miller
The most important information that your college application should contain are your grades and your test scores. However, wherever you choose to apply, you will be asked to write an application essay which should accurately describe you both as a student and a person. This is also very important, especially when the committee is deciding between two equally competent candidates.
In that case, this essay will determine which student will be given the advantage. One of the problems that may occur is not knowing how to write it, since this is not something that is taught in all schools. We are here to help you out by giving you some pointers on the subject.
Use First Person
This is a must since you're talking about yourself. The reason you're writing this piece in the first place is so that the admissions board can learn specific things about you. Don't waste anybody's time by writing generic sentences that just fill up space. Focus on yourself and try to avoid using "every student", ''all students'' etc.
Follow Instructions
Before you start writing your essay, make sure you know the rules for writing this kind of essay. You don't want to seem unprofessional or superficial, so don't be lazy. Take a look at your college's website for more detailed instructions. Perhaps they have rules that differ from writing a standard essay. This is very simple, yet not paying attention could cost you your acceptance.
Be Unique
You can assume what other students will write about themselves on the essay. Brace yourself, for all the clichés are coming. We understand that some of them cannot be avoided, but try to focus on what sets you apart from all other candidates and you might just nail your university admissions essay. Adjectives like ambitious, smart, aspiring etc. are the words that have lost all meaning to admissions representatives. Try to emphasize your uniqueness even if it makes you seem less perfect.
Don't Boast
Nobody likes a braggart, so try not to oversell yourself. It will not go unnoticed. Present yourself appropriately, try to hide your flaws, but don't go on and on about how amazing you are. The message you should convey through this essay is that you are a worthy and yet modest candidate. The last thing you want is for the board members to think of you as an arrogant and spoiled brat.
Mind the Vocabulary
Regardless of what your major is going to be, your essay should well written. They need to know that they're receiving an application from a well-educated person whose language skills are above average. Try to avoid using the same phrase over and over again, and try to use a lot of synonyms, but use them properly.
Start on Time
Under no circumstances should you wait for the last minute to write your essay. It's never too early to start. Think of how you're going to structure your essay and give yourself enough time to carefully consider what you are going to write. Also, don't put yourself in a position where you feel bad if you later remember that you could have said something in a nicer manner. This is why you should write an early version of your essay and then alter it in time.
Be Yourself
Another important piece of advice is – don't lie. The truth is always better than ending up tangled into your own web of lies until everyone finally sees through it and disqualifies you for it. However, don't make excuses either. It's not a good idea to try and explain every mistake you ever made. The situation is as it is. Try to give the board a reason to choose you in spite of your flaws.
We hope that you'll find these tips useful when writing your own essay. The most important thing for you to do is be honest and speak from your heart. Let your passion and motivation show through your words. It's not that difficult, just be yourself and try to give the committee a reason to choose you. Nobody's perfect, so don't even try to come across as such. The board will appreciate your authenticity and your bravery. Be confident, but not arrogant. After all, if you like yourself for who you are, they should, too.
This article was shared with us by CollegeWeekLive.