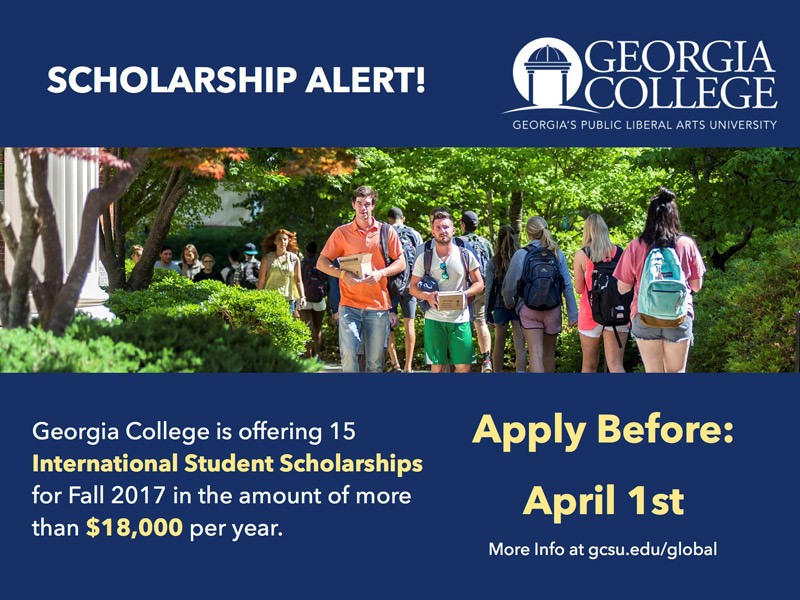 In our effort to bring good content to as many people as possible the text in this blog post has been machine translated so please excuse any mistakes. Thank you!
These scholarships are awarded as either a full out-of-state tuition waiver or a half out-of-state tuition waiver, and are awarded on the basis of demonstrated academic ability, evidence of extra-curricular involvement and financial need.
Apply before April 1st.
Find out more about Georgia College International Student Scholarships.