By Hamdiatu Yakubu
It has been a while since I engaged you all, you may have thought I took a break or even gave up. (Because reverse cultural shock isn't easy)... just thinking aloud. Hurray, I'm still here and surviving. I came across something really interesting during my facilitation of an entrepreneurial program for young women. It got me thinking, introspecting, exploring and ended up brooding over it.
Purpose! A word or term that means "reason, motive, plan, intent etc." Surprisingly, it got me feeling 'worthless' and visionless when I reflected on it.
It spoke a lot to me, making me realize that perhaps I didn't know what I was about in life all this while. During the training, most participants were knocked hard when asked what their purpose was. They, just like me, either had no idea or didn't know their purposes as individuals living on this planet. It may surprise you, but this is true, not a joke — not everyone thinks about or sets a purpose for themselves. I think we should set targets, goals for everything we set out to do. Every action we take should have a general purpose to drive us in achieving it/them.
Many may know this already, but I'm sure just like my participants, others do not even think and realize the importance of having a purpose.
I don't intend to write a lengthy piece this time, because I have to continue figuring out my purpose (which may sound weird or absurd). However, I hope you reading this and finding yourself in my shoes would be triggered to give it a thought, and join me to explore what our purposes are.
As always, you matter, so does your legacy, know your PURPOSE and make a mark.
---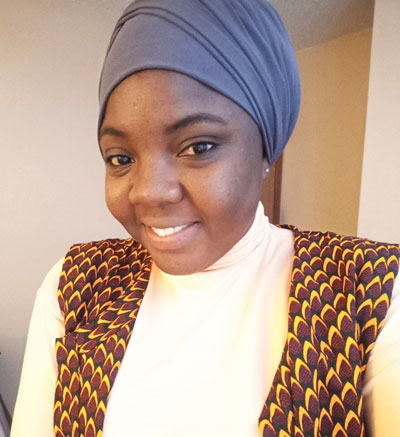 Hamdiatu Yakubu is from Ghana, West Africa. She recently completed her English-language studies at Kirkwood Community College and is currently working as a communication intern and project assistant at a non-governmental organization in her country. She loves nature, cooking, watching movies, languages, writing, and photography.
Written by
Hamdiatu Yakubu
Get matched to the best program for you
Let us know what you're looking for so we can find the best school for you.
Start your U.S. adventure with Study in the USA
What's your dream? We can guide, advise, and connect you with your perfect U.S. school. We can also help you with the application process.
Partner Services
Learn About U.S. education financing, housing, and more
Explore the American Dream with the 'My Deals' app from Student Advantage - save on car rentals, hotel rooms, and everyday essentials!
BetterHelp is the largest online counseling platform worldwide. We change the way people get help with facing life's challenges by providing convenient, discreet and affordable access to a licensed therapist. Promo code 10% off "susa"
SURE offers hassle-free renters insurance that'll protect your clothes, furniture, and even yourself from unexpected damages and injuries. The SURE team will get you set up with a free quote and the correct coverage that you need!
Testimonials
StudyUSA has helped me determine what school to choose and has also opened my eyes to see the benefits of studying in the USA.
Victoria Ajayi Nigeria
Some of the guides from Study in the USA are helpful for international students who are not aware of the process of applying to universities and tests, such as IELTS.
Tak Sin Chan Hong Kong
Study in the USA helped me understand how education in the USA works. I really wanted to know how they are making classes work during COVID.
Laura Alejandra Reyes Herreño Colombia
Resources
Learn about American culture and education direct from our experts at Study in the USA. Read more