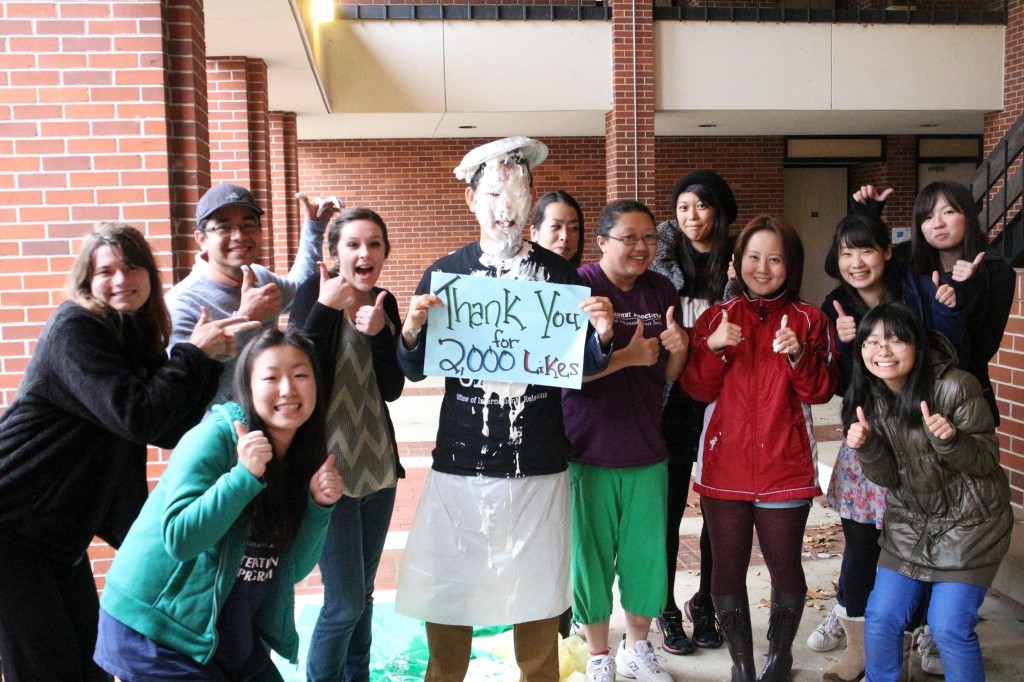 In our effort to bring good content to as many people as possible the text in this blog post has been machine translated so please excuse any mistakes. Thank you!
Photo: Pie-in-the-Face Party with Takeo Suzuki at University of Arkansas - Fort Smith
These December 2014 photos come from two events:
The first - A pen pal meeting at a Fort Smith elementary school. Around 20 international students wrote letters to 3rd grade students for five weeks. At the end of those five weeks, the Office of International Relations took the international students to the elementary school to meet their pen pals.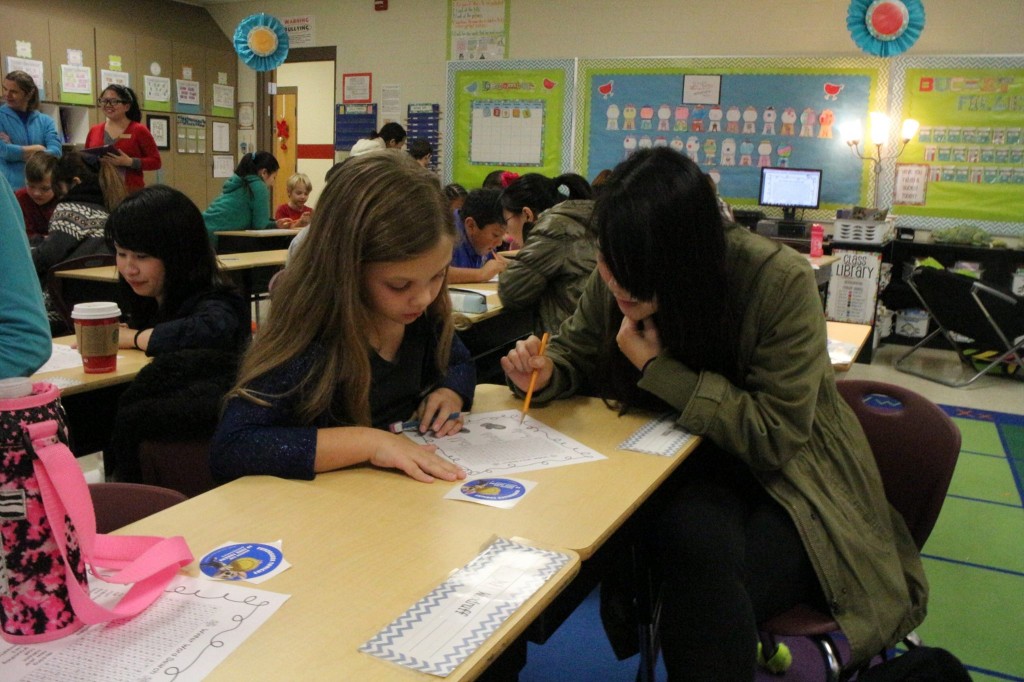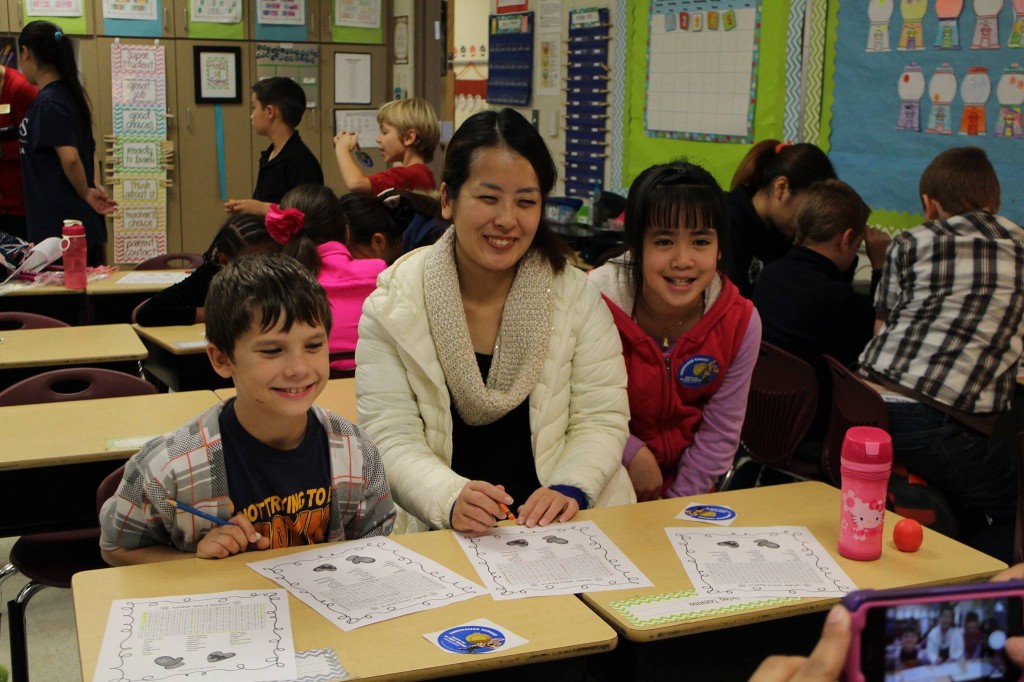 The second event was a Pie-in-the-Face Party. A goal for the UAFS International Relations office was to reach 2,000 Facebook likes by the end of the semester. The goal was reached, so the staff and international students had a party. The Executive Director for International Relations, Takeo Suzuki, was pie-in-the-face recipient!
Photo: Takeo Suzuki receives a pie-in-the-face at University of Arkansas - Fort Smith