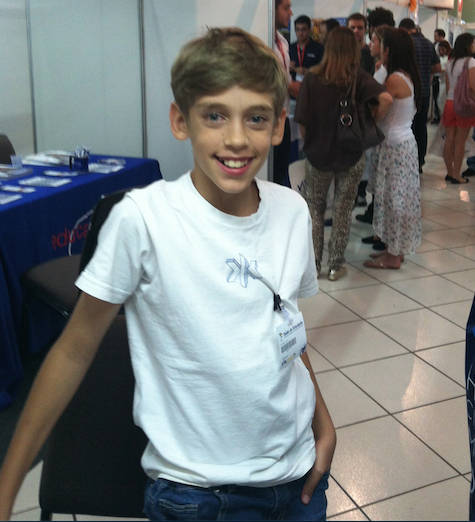 In our effort to bring good content to as many people as possible the text in this blog post has been machine translated so please excuse any mistakes. Thank you!
Student education fairs give you a chance to speak directly with representatives of U.S. boarding schools. You and your parents can visit each school's booth, talk with people who teach and work there, and take home brochures and applications.
Below is the schedule of Boarding School Fairs where Study in the USA® will be present.
Come say hello, and pick up a copy of the new edition of Study in the USA - Boarding Schools and Summer Programs Magazine!
| | | |
| --- | --- | --- |
| | | |
| Mexico City, Mexico | September 23 & 24, 2014 | Linden, Linden BS Tours |
| Bogota, Colombia | September 27, 2014 | Linden, Linden BS Tours |
| Cali, Colombia | September 30, 2014 | Linden, Linden BS Tours |
| Guayaquil, Ecuador | October 2, 2014 | Linden, Linden BS Tours |
| Puebla, Mexico | October 7, 2014 | Linden, Linden BS Tours |
| Monterrey, Mexico | October 9, 2014 | Linden, Linden BS Tours |
| Shenzhen, China | October 29, 2014 | Linden, Linden BS Tours |
| Seoul, Korea | November 1, 2014 | Linden, Linden BS Tours |
| Hanoi, Vietnam | November 4, 2014 | Linden, Linden BS Tours |
| HCMC, Vietnam | November 6, 2014 | Linden, Linden BS Tours |
| Jakarta, Indonesia | November 9, 2014 | Linden, Linden BS Tours |
| Kwait City, Kwait | November 12, 2014 | Linden, Linden BS Tours |
International Education Fairs Page on StudyUSA.com