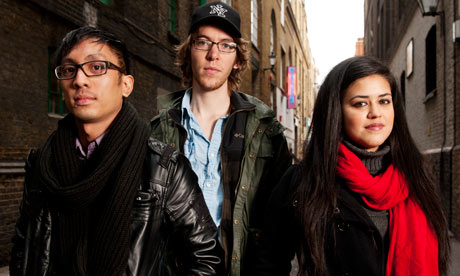 In our effort to bring good content to as many people as possible the text in this blog post has been machine translated so please excuse any mistakes. Thank you!
[caption id="attachment_2455" align="aligncenter" width="460"] Image: www.theguardian.com[/caption] Christmas break is finally here. It is time to unwind and decompress from the stress of final exams and the long haul of the fall semester. If you are an international student staying in the U.S. during winter break, here are some fantastic things to explore. 1. Take in a New City Christmas break is the perfect time to go adventuring and take in all the sites that you probably don't have time for in the middle of classes. If you live near a major city, google some famous tourist spots and take a day or weekend trip to explore the metropolis. And because it is during the holidays, you will get to enjoy all the festive lights and decorations as an added bonus. 2. Check Out an Amusement Park While you are out and about exploring, gather a small group of friends to visit a famous amusement park. Many  attractions like Disney World or Six Flags are world famous parks that you now have the chance to enjoy. A day at an amusement park is certainly a cultural experience in itself. 3. Find a Seasonal Job A practical way to spend your break is working a temporary job. This can help you save up for next semester and cover expenses and recreation activities during break. Many companies search for seasonal workers to help with the busy holiday season. You can find work in a number of different and fun places such as: •At a catering company •Ski resort •Coffee shop •Retailer •Childcare provider 4. Try Skiing and Snowboarding A fun winter activity that many Americans enjoy is skiing. If you are staying in an area with local mountains, consider taking a ski trip. Seasoned skiers can have fun exploring new slopes. And if this is your first time, then you can pick up a new sport with either skiing or  snowboarding. 5. Take an Online Class For students who need to catch up on credits or others who want to get ahead, the break offers a small window for taking an online course. You can get a pesky general education requirement out of the way in the few weeks between semesters. Many large colleges and universities offer a winter term. But if your school does not, then look into programs like  South University online which may have just the right course for you. Whether it is a practical use of your time like a class or a job or a fun way to enjoy the country, these ideas are great ways to spend your break.  
Jessica Socheski is a writer and social media nut who is passionate about higher education. She is currently researching online degree programs. You can connect with Jessica on Twitter.