International Students Day Fair - November 18!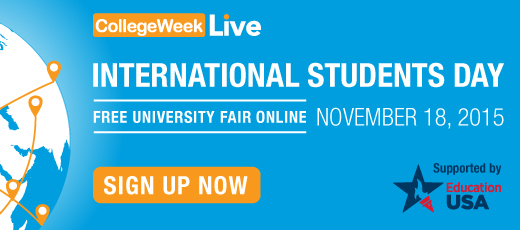 Want to study in the U.S.?
Sign up for CollegeWeekLive's International Students Day fair to meet with 125+ university representatives including New York University (NYU) and University of California, Los Angeles (UCLA).
Study in the USA will have a booth at the fair. Stop by and chat with our U.S. education experts!
Cost: Completely FREE!
Where: Online - access from your computer
Date: Wednesday November 18, 2015
Time: 4:00 AM – 4:00 PM Eastern Time
Register here.