Why did you decide to study in the USA?
Some people would call it "the American Dream." I wanted to study in the USA because the U.S. is known for its higher education and opportunities. I wanted to embrace the diversity here and grow personally and academically.
Why did you choose your school?
I chose the University of South Dakota (USD) because of its high-quality education. USD ranks high in national rankings and is famous for its accounting program. The Beacom Business School carries AACSB accreditation, and I knew I would get an excellent learning experience here. The student-faculty ratio at USD is 16:1, so students get more chances to interact and learn from their professors/mentors. Also, USD is located in a small town of South Dakota called Vermillion. Vermillion is quiet and safe, which is a perfect learning environment.
What do you like best about your program or university?
What I like most about USD, and its business school in particular, is how connected the professors are to students. They are really invested in our success and always willing to help. USD also offers a lot of career resources, such as mock interviews, job fairs, and on-campus interviews. All of them are available to students for free. I think USD really cares about its students and wants them to succeed.
What do you miss most about home?
Definitely my family and friends. I miss coming home after a long day at school. Although they are just a call away, it's still not the same. They are my motivation to work hard.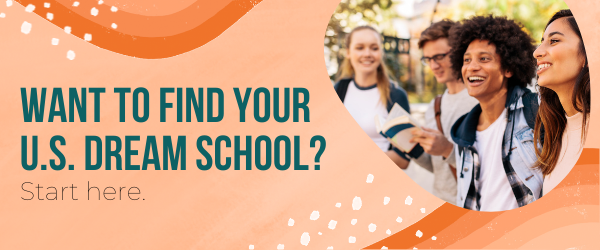 What was your biggest surprise about U.S. life and education?
I would say it's the people here. Almost everyone I have met is so kind and willing to help you if you reach out to them. I also learned one valuable lesson, that nothing is impossible. There are always opportunities available if you work hard enough.
... your biggest disappointment?
I would say the hurdles when applying for jobs. Some companies state clearly on their websites that they do not hire international students or those that are not U.S. citizens. I just think that's frustrating and disadvantageous to foreigners to some extent…
How have you handled:
... language differences?
I tried to be involved as much as possible. I made friends with American people, went to workshops, and did volunteer work. I think just talking without being afraid of making mistakes helped me improve my English a lot.
... finances?
I worked on campus. I could work up to 20 hours a week. I also had some internships in the summer. That helped a lot.
... adjusting to a different educational system?
At first it was hard. I reached out to professors and advisors for help, and they were really kind. They were always welcoming and willing to help.
What are your activities?
I was involved in the International Club on campus. I got to host a couple of cultural events with other international friends. It was an eye-opening and interesting experience! I am also a member of Beta Alpha Psi (BAP) — an honor organization for accounting and finance students. Joining BAP, I was able to develop my leadership skills, learn a lot more about the industry, and give back to the community.
How easy or difficult is making friends in the USA?
It's easy if you push yourself out of your comfort zone. I understand we all are afraid of making mistakes or cultural differences. But once you step out of your comfort zone, you'll see it's not hard to make friends with people who are different from you.
What are your career goals? How is your U.S. education relevant to your personal goals and to the needs of your country?
I want to pursue my master's in accountancy and then become a certified public accountant. My college has really helped me be one step closer to my goals, and I'm forever thankful for my experience here.
What is your advice to other students from your country who are considering a U.S. education?
I would say be confident, be bold, and believe in yourself. I understand going to another country to study abroad is a lot to think about. But once you believe in yourself and start going after your dream, there will be doors open and opportunities available to you. You know what they say, "go big or go home."