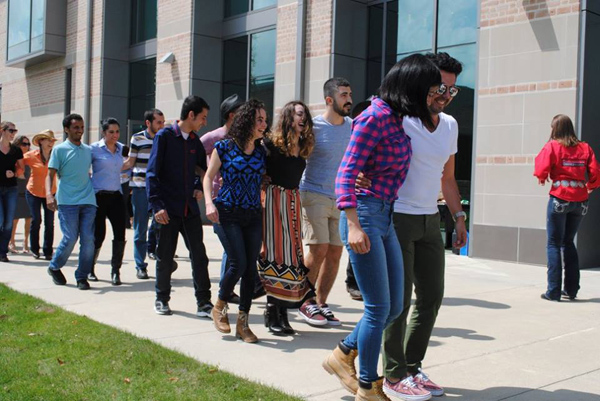 In our effort to bring good content to as many people as possible the text in this blog post has been machine translated so please excuse any mistakes. Thank you!
As preparation for a trip to the Houston Livestock Show and Rodeo, Intensive English students at Rice University were given line dancing lessons by rodeo pros.
Click on the link to read the blog post: ESL Students Learn to Boot Scoot for the Rodeo!
See below for more photos.
Information on the Rice University Intensive English Program.