Interview:
Swinky Prashar, from India, is a junior at the University of Nevada, Reno. She is studying biochemistry and molecular biology.
Why did you decide to study in the U.S.A.?
The U.S provides world's finest education in the field of science and technology. The US degrees are considered best in the whole world.
Why did you choose this particular university?
The University of Nevada, Reno (UNR) is located in the heart of Reno. Everything is easy to access from the university for the students who live on campus and as well for students who live off campus.
The part-time MBA program offered in UNR is ranked 21st in the United States by BusinessWeek as of 2009.
What do you like best?
The best thing about biochemistry is that UNR allows students to participate in research at undergraduate level. Though it is quite a difficult major, the way our instructors teach us make many things more interesting and easy to understand.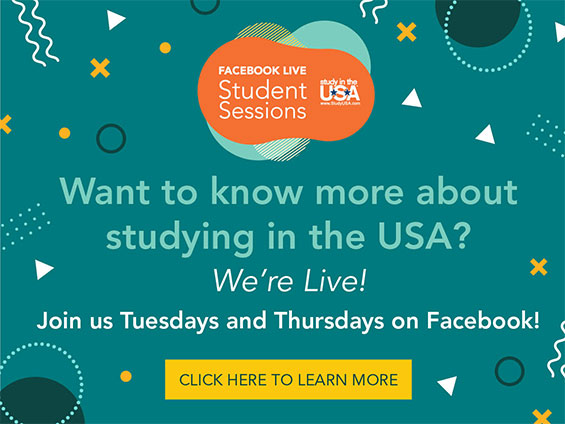 What do you miss most?
Though I have been enjoying my life more then ever in UNR but I miss my parents the most.
What was your biggest surprise?
The biggest surprise to me about the life of U.S. was that everyone likes to live an independent life. Here, children start doing jobs at pretty early age, unlike India where we are dependent on our parents till we are done with our studies.
How have you handled:
...language differences?
I used to have a problem understanding the pronunciation of some words, but I was supported by my instructors all the time. And now it's all good. All one should try to do is to speak in English as much as possible.
...finances?
UNR is an expensive university, but all I want to say is it's worth it. International students are allowed to work for 20 hours a week so it's not that difficult to manage the expenses.
...adjusting to a different educational system?
It was not that difficult to adjust myself to a different educational system because of the way everything is taught and the way our study material is prepared. Lectures and exam guides are posted online, which we can access anywhere we want. Before our exam we have a special review session in which the whole lecture is spent in solving the problems of students.
The other thing I love most is we get to choose everything by ourselves. We can choose our classes at the time that suits us best.
How easy or difficult is making friends?
Though everyone is so busy, the thing I like the most is here no one hesitates to say, "Hey." Once we get involved in clubs and start visiting the events we get to meet people and make friends.
How relevant is your U.S. education to your personal goals and to the needs of your country?
My career goals are to go in research field, so UNR is the best place for me to pursue my future goals. A U.S. education is greatly valued in every country, so when I will return to my home country, I will definitely prove that studying in U.S. was a great decision.
What is your advice to other students?
Studying in another country away from your loved ones is a challenge, but it's all worth it at the end. We get to experience a new world.