Read Study in the USA E-Magazines!
Inside you'll find articles, interviews, tips and programs exclusively featured in the annual print editions of Study in the USA. It is the guide to education in the USA. Even better, there are e-magazines in multiple languages.
Want to take a hardcopy of a magazine home? Check local fairs, EducationUSA offices, advising centers, and embassies for copies.
2021
Chinese Edition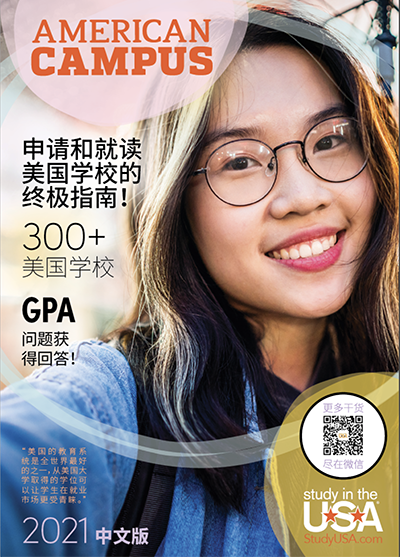 Indian Edition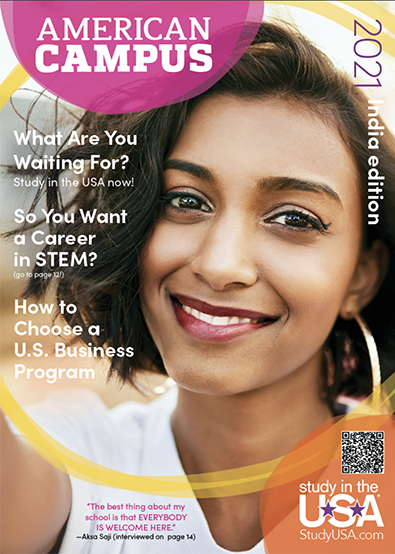 Global Edition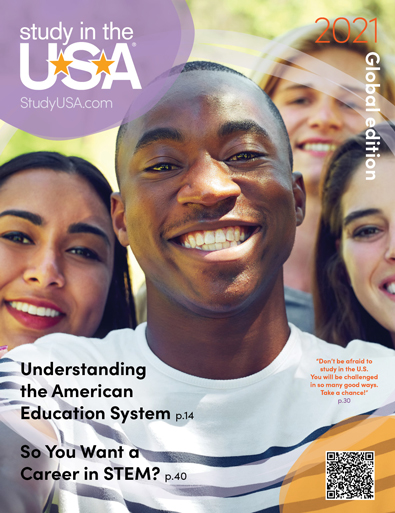 Spanish Edition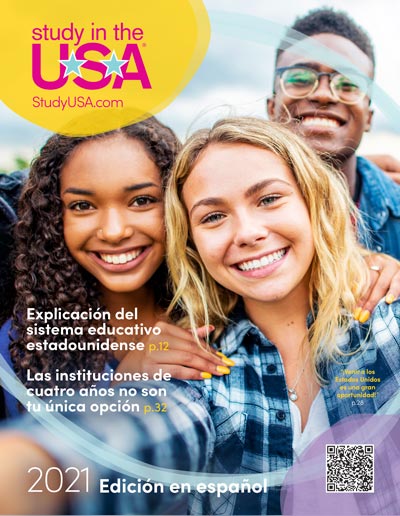 Portuguese edition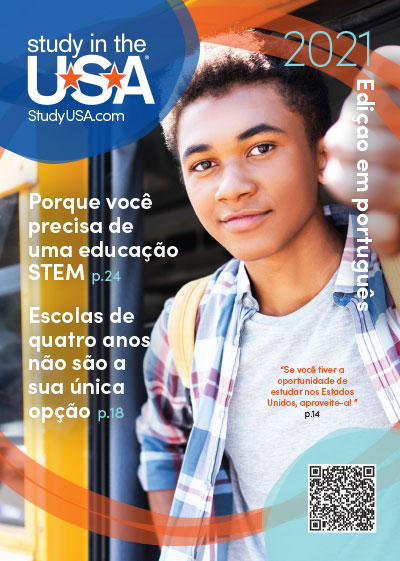 Vietnamese Edition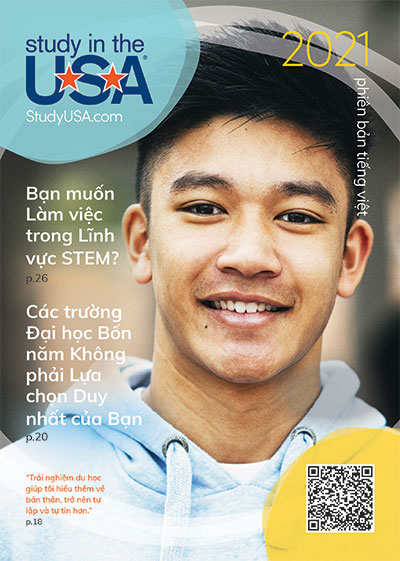 Written by
Study in the USA®
Get matched to the best program for you
Let us know what you're looking for so we can find the best school for you.
$10,000 — $15,000 Semester
Bachelor Degree
Undergraduate
$0-$500 Semester
Online
English Programs
Summer
$1,000—$5,000 Semester
2yr/Community College - 2+2 Programs
Undergraduate
Bachelor Degree
Typical cost per Year: $35,000—$40,000
Bachelor Degree
Masters
Summer
Typical cost per Year: $5,000—$10,000
Certificate/Short Term
English Programs
2yr/Community College - 2+2 Programs
Typical cost per Year: $15,000—$20,000
Bachelor Degree
Masters
Undergraduate
Start your U.S. adventure with Study in the USA
What's your dream? We can guide, advise, and connect you with your perfect U.S. school. We can also help you with the application process.
Partner Services
Learn About U.S. education financing, housing, and more
SURE offers hassle-free renters insurance that'll protect your clothes, furniture, and even yourself from unexpected damages and injuries. The SURE team will get you set up with a free quote and the correct coverage that you need!
Let us help you through your U.S. visa application process. GET STARTED NOW!
ELSA - World's Best English Pronunciation App. Speak English like a native speaker. Get instant feedback on your speech from proprietary artificial intelligence technology. Learn more. Get a 10% discount using code: StudyUSA
Resources
Learn about American culture and education direct from our experts at Study in the USA. Read more