Inside you'll find articles, interviews, tips and programs exclusively featured in the annual print editions of Study in the USA. It is the guide to education in the USA. Even better, there are e-magazines in multiple languages.
Want to take a hardcopy of a magazine home? Check local fairs, EducationUSA offices, advising centers, and embassies for copies.
2021
Chinese Edition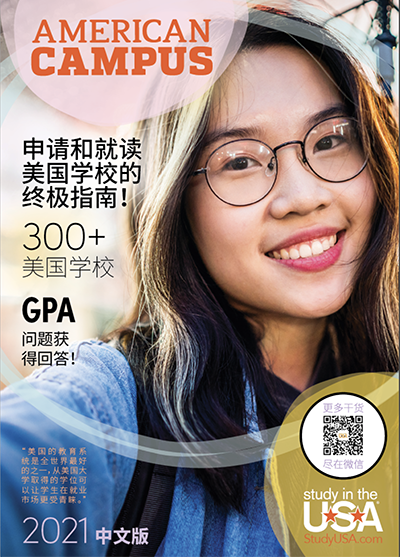 Indian Edition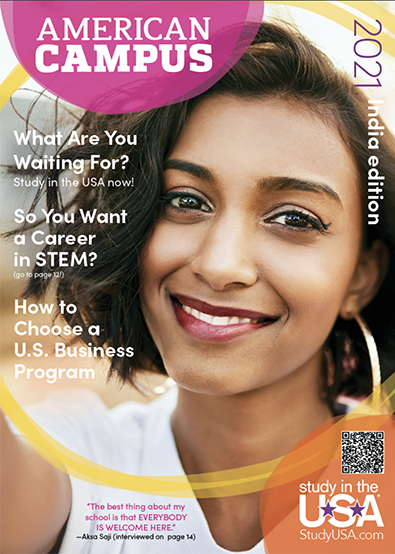 Global Edition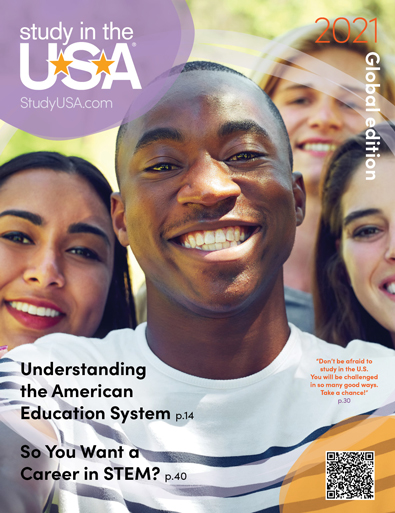 Spanish Edition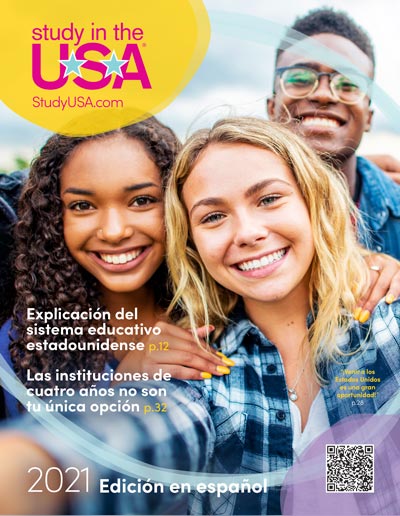 Portuguese edition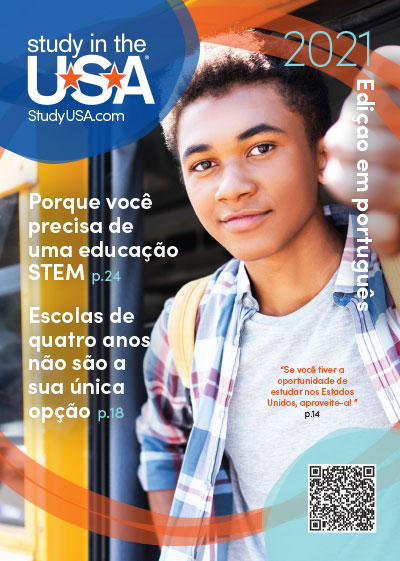 Vietnamese Edition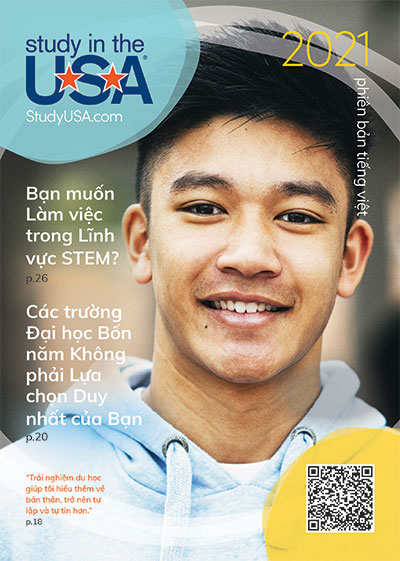 Written by
Study in the USA®
Get matched to the best program for you
Let us know what you're looking for so we can find the best school for you.
$45,000—$50,000 Year
Summer
Secondary/Boarding
$1,000—$5,000 Semester
English Programs
2yr/Community College - 2+2 Programs
Certificate/Short Term
Start your U.S. adventure with Study in the USA
What's your dream? We can guide, advise, and connect you with your perfect U.S. school. We can also help you with the application process.
Partner Services
Learn About U.S. education financing, housing, and more
campusSIMS helps students get connected with mobile phone service in the US. Get a US phone number while in your home country so you have service that's ready as soon as you land. Plans start as low as $15/month.
Nomad Credit helps international students search for and compare education loan (student loan) options, including options for students with a US cosigner or those pursuing a graduate degree. The Nomad team will personally help you with your education...
BECOME SMARTER IN JUST 5 MINUTES. Get the daily email that makes reading the news actually enjoyable. Stay informed and entertained, for free.
Testimonials
Some of the guides from Study in the USA are helpful for international students who are not aware of the process of applying to universities and tests, such as IELTS.
I encountered StudyUSA while I was at Amideast, in West-Bank. My dream was to study in the United states, and StudyUSA helped me by giving me instructions on how to fill my application step by step, and helping me with the trusted universities I should apply to. Thank you.
Bashar Abualsebaa Palestine
Study in the USA's Instagram introduced various colleges in the USA. They interviewed actual students on there, so it was helpful to know the real-life of an American college student.
Resources
Learn about American culture and education direct from our experts at Study in the USA. Read more