Why did you decide to study in the USA?
I chose to study in the USA because the USA is a great country where a student can gain more knowledge theoretically and practically compared to other countries.
It is economically suitable for both domestic and international students, and it has all kinds of facilities. Students can choose courses depending upon their interests, and there are indeed a lot of courses to choose from – in fact, many more than in other universities I have researched. Finally, the university offers affordable housing options, and there are also affordable off-campus housing options within walking distance.
What do you like best?
What I like best in my program is that I can select the courses based on my interests. Also, I like that the faculty members are always available for appointments or by email.
What do you miss most?
Mostly, I miss my parents and friends. Apart from that, it really feels like home.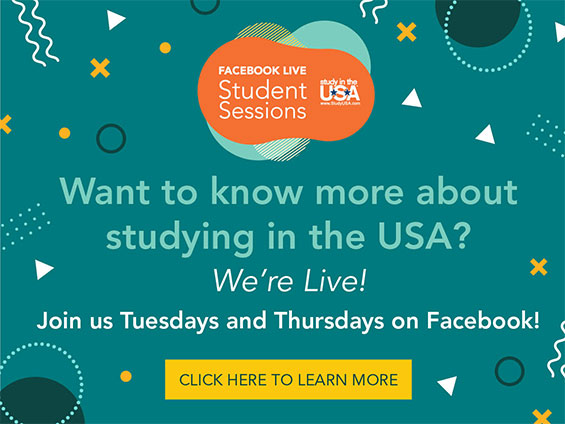 What was your biggest surprise?
The biggest surprise about U.S. life and education is that people in the U.S. are very friendly and kind in helping others, regardless of their age and gender.
... your biggest disappointment?
The only disappointment I feel is I am far away from my parents, and my girlfriend.
How have you handled:
... finances?
I was lucky to get a position as a Graduate Assistant in my university, so it provides a scholarship. Therefore, I didn't experience many financial problems.
... adjusting to a different educational system?
In my opinion, this is one of the best educational systems in the world, as it is comfortable for all kinds of students and very facilitative of gaining knowledge.
What are your activities?
In my university, there are lots of activities students can choose from. Everyday I go to the library and student activity center (gym), as well as the ISO (International Student Office). We also have International Student Association (ISA), whose mission is to help international students and organize various cultural events (festivals, concerts, etc.).
How easy or difficult was making friends?
I felt it was very easy to make friends here as people here are very friendly and helpful.
How relevant is your U.S. education to your personal goals and to the needs of your country? 
My career goal is to be a software developer. I'm currently working on my master's in Computer Science and I'm sure it will help me immensely in my career.
What is your advice to other students who are considering a U.S. education?
Don't hesitate! The U.S. is a great country for higher education and you will not regret coming here!