By Brianna Burrows
New York City (NYC) in New York state is the largest city in the USA. With nearly 8 million people living in New York City, there is a wide variety of things to do, see, and eat! Many industries are based in NYC, such as finance, fashion, film, theatre, food service, and technology. NYC is a culturally diverse city where you can hear many languages spoken. It makes a great city for international students to learn English. Here are five schools in or near NYC where you can study English.
Fordham University's Institute of American Language and Culture provides English courses for low-intermediate students to advanced. They offer sessions during the fall, spring and two summer sessions. Students will focus on writing, grammar, reading, speaking, listening, and vocabulary. In addition, they also offer academic workshops on English grammar, pronunciation, and conversation to help advance English learning studies.
Genesee Community College is located in upstate New York and is only two hours from Toronto, Canada. They offer English language programs from beginners to advanced. They also offer composition classes focusing on U.S. Culture. For international students considering transferring to SUNY Geneseo, Genesee Community College offers support and resources to ensure a smooth transition.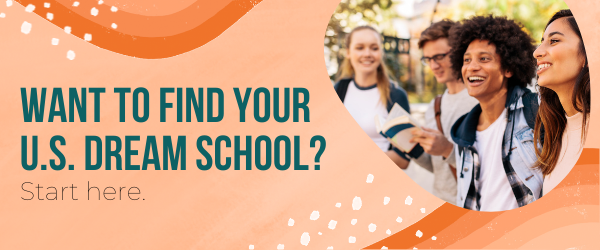 Rochester Institute of Technology
The English Language Center at the Rochester Institute of Technology (RIT) provides an array of English language courses to prepare students for university level English. They offer three sessions: fall, spring, and summer. Students complete 20 hours of English language instruction a week. Students who are in more advanced English classes will have the opportunity to take additional classes in lecture note-taking, writing research papers, presentation skills, reading in science and technology, and many other interesting courses.
Hunter CUNY
The International English Language Institute offers students a variety of English courses from beginner to advanced. They offer five different sessions each year: two in the fall, two in the spring and one in the summer. Students enrolled in the program full time will complete 18 hours of English instruction a week. Classes focus on reading, writing, grammar and oral skills. They also provide TOEFL preparation courses. In addition, they offer certificate programs in professional English, Business English, and Academic Writing.
The Intensive English Center (IEC) at Stony Brook University offers a small group English language learning experience. During the full-time course, in the morning students will focus on reading, writing and structure, listening, and vocabulary. During the afternoon classes students can take workshops on American film and culture, TOEFL preparation, business English and many more electives. Students who reach the advanced levels of IEC program may enroll in university courses.
For a full list of schools in or near New York City where you can study English, click here.