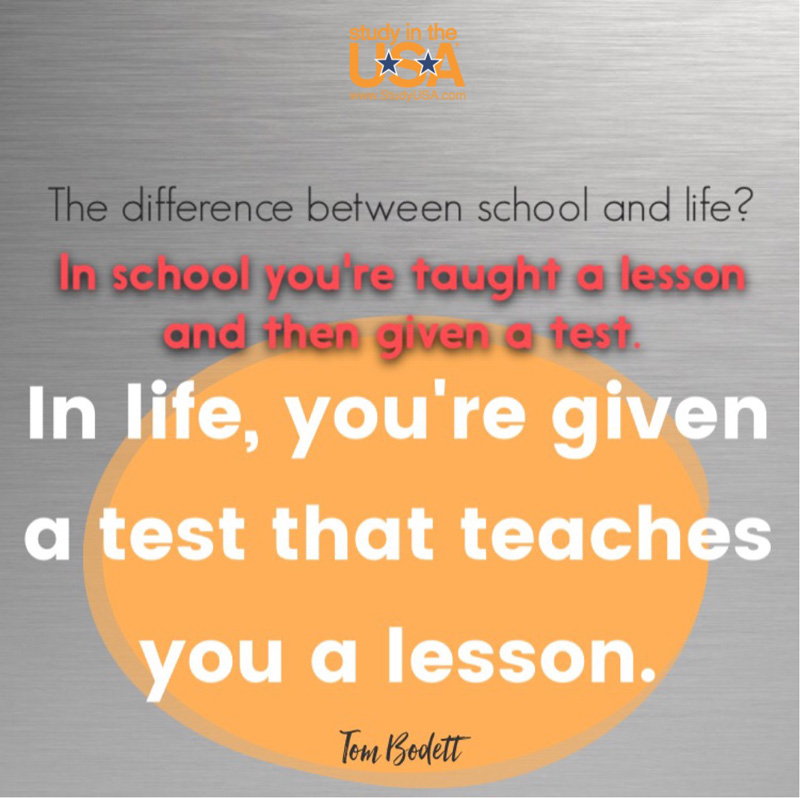 In our effort to bring good content to as many people as possible the text in this blog post has been machine translated so please excuse any mistakes. Thank you!
The difference between school and life?
In school you're taught a lesson and then given a test.
In life, you're given a test that teaches you a lesson.
~Tom Bodett