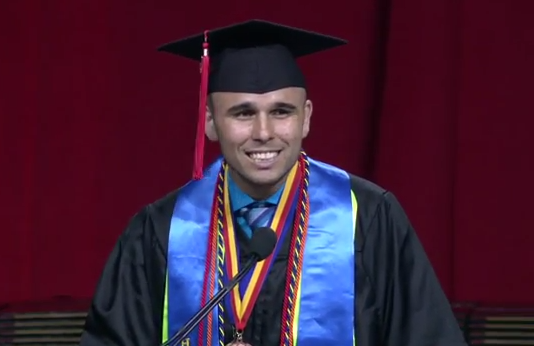 In our effort to bring good content to as many people as possible the text in this blog post has been machine translated so please excuse any mistakes. Thank you!
Watch this powerful graduation ceremony speech by Valencia College student Angel Sanchez as he tells his personal story.
Angel brought himself from gang activity, imprisonment and homelessness to becoming a 4.0 GPA student involved in community service and multiple extracurricular activities.
As of May 2014, Angel has earned and a double degree and has graduated with honors from Valencia College.