How to Make Money in the U.S. as an F-1 Visa Student
By Johnny Nezha
Beautiful Truths that Need to Be Said
If you have been keeping up with my series of blogs of "Hard Truths that Need to Be Said," I decided to morph it into something more enticing and appealing now, and perhaps, more inspirational.
Let's talk about the "beautiful" truths that need to be said, but nobody has mentioned out of most likely being clueless about it.
How to make money in the U.S. as an F-1 visa student
What I am going to convey right now are all legal ways of making money in the U.S. as an F-1 visa student, and they require great diligence.
We all know that one of the pitfalls of coming to the U.S. as an international student is that we are extremely limited in what activities we can engage in. The U.S. government is very prohibitive and punitive toward students working without permission.
However, the government did let some leeway into earning money in the U.S. — although in unconventional yet completely legal ways.
To start off, on day 1 in the U.S., seek a job on campus and work for at least for one semester. This will grant you eligibility to apply for a Social Security card, which later on you will understand why this is hyper relevant.
Working on campus is common knowledge that all F-1 students know as a secure way to earn income (outside of CPT and OPT), but in all sincerity — sorry, pal — it is not enough. If you live in a big city or expensive state, such as myself, your on campus employment job will barely cover your rent in Los Angeles. That's it. It's great help, but not stunningly so.
Option 1: The stock market
However, if you really want to make that cash (because let's face it, money talks), you need to be unapologetic about it. Money is power, and money is freedom. You came to a capitalist country, where everything is for sale — politicians included. You then need to start investing in the stock market.
I am not giving financial advice here, I have not majored in finance nor do I hold titles/degrees/experience to back any claims — neither do you need any of that.
There is plenty of DIY info online plus a plethora of information on hot stocks. So why stocks? Because this is the best way to generate wealth for yourself. You can put in $500, and if you have good intuition and eye for the markets, that can multiply to $5,000. Of course, the more you input, the merrier, however, you will also have losses. We all know the economy is moody and goes up and down. Beware of scams, and only buy stocks through established channels with U.S. credibility. Keep in mind that you are not going to see results immediately, and you have to be willing to play the long game of patience. Additionally, you will not be able to trade at all without a Social Security number. However, the dividends (and the taxes you pay for your market gains) is a completely healthy and legal way for F-1 visa students to earn money.
Option 2: Owning property
Your second option (although super unlikely for the majority of readers, me included) is the purchase of real estate and becoming a landlord. Again, you don't even have to have any status in the U.S. for you to be able to purchase property and rent it to tenants, thus making passive income. But this takes a huge amount of upfront capital, and as per my last article about credit scores, banks are very reticent into loaning mortgages or loans to non-U.S. people. Unless you have family in the U.S. who are willing to vouch for you — but still, that is a huge commitment on their end — do not bet your candles on that. Unless, of course, you are a millionaire — in which case, if you are, then go see a financial advisor, why are you reading this article? LOL
Option 3: Angel investing & crowdfunding
Your third option would be angel investing and crowdfunding. As you can see, the pattern here is mainly on investing, because that is the only way for you to generate wealth for yourself, legally, whilst on F-1 status without jeopardizing your life with the USCIS. You can invest in up-and-coming startups for as little as $1,000, and you can help companies raise their fund rounds with as little as $100 dollars through crowdfunding. Sure, you might lose all of that money, ooooorrr, you can become a millionaire once you get a knack of it and you are aware of the world and future around you.
I have also seen people purchase cars and then resell them or flip houses, but all of these activities require a huge amount of cash upfront so I am not going to divulge deeply into them.
I hope this article was of use to you and I wish you an abundant and prosperous stay in the United States of America. Good luck!
---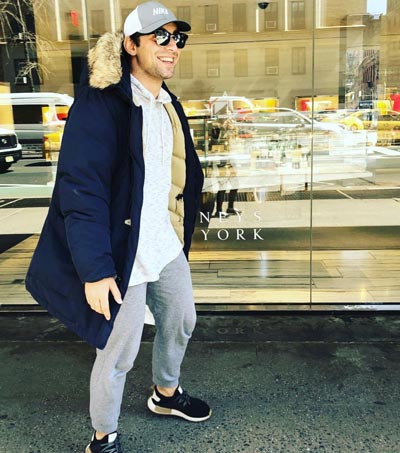 Johnny Nezha is an Albanian-born, Italian-raised, marketing student at Los Angeles City College. He loves technology and the power of its innovation and is the founder of a startup called Khleon. His hobbies are skywatching and astronomy.
Get matched to the best program for you
Let us know what you're looking for so we can find the best school for you.
$10,000 — $15,000 Year
Certificate/Short Term
2yr/Community College - 2+2 Programs
Undergraduate
$5,000—$10,000 Semester
2yr/Community College - 2+2 Programs
Undergraduate
Bachelor Degree
$5,000—$10,000 Year
Summer
2yr/Community College - 2+2 Programs
Bachelor Degree
Start your U.S. adventure with Study in the USA
What's your dream? We can guide, advise, and connect you with your perfect U.S. school. We can also help you with the application process.
Partner Services
Learn About U.S. education financing, housing, and more
MPOWER Financing is the top-rated lender offering international student loans without cosigners, collateral, or credit history for global citizens, PLUS international student scholarships & career coaching! Fully online application, 96% customer...
Follow your dreams with the TOEFL iBT® test, which has helped millions of students study abroad.
Most U.S. apartments come unfurnished. Make your move easy with a student furniture rental package from CORT. Flexible lease terms. Delivered before you arrive. Starting at $99 per month.* *with a 12-month lease
Resources
Learn about American culture and education direct from our experts at Study in the USA. Read more