By Pietro Rossini
"Would you like to study journalism?" This question changed my life about two years ago.
I'm a missionary in a Catholic community present in 25 countries worldwide. We are the Xaverian Missionaries, and our mission is "to make the world a single family."
My congregation asked me to study journalism to report our work as missionaries around the world. I accepted this proposal with enthusiasm. So, I came here to the U.S. to master my communication skills and become a good communicator.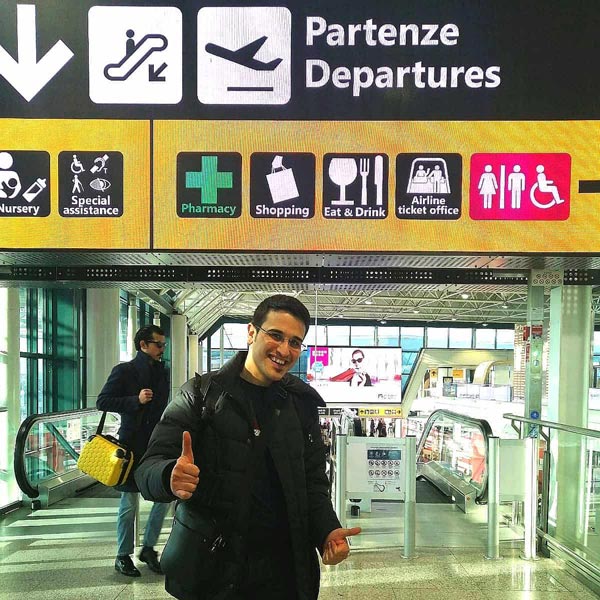 Pietro, leaving Italy for Boston
Why the U.S.? Well, in Italy we have journalism master's programs; however, they are more focused on the theory of communication rather than the practice.
As Erin Meyer states in her wonderful book "The Culture Map," in Europe universities tend to explain "why" we do something, while in the U.S. colleges try to teach "how" we can do something. And this is what I need right now.
I have a bachelor's degree in theology, and I studied philosophy as well. However, those subjects are different from what I'm going to study in a journalism program. Therefore, before starting the master's, I decided to take some introductory classes in communication.
I believe, furthermore, that studying for a master's degree in English opens many doors for the future. Mostly, if someone would like to work in an international setting.
I plan to travel around the globe visiting our missions and reporting our work as missionaries there. For this reason, I found very interesting the master program at Boston University that — among many areas of focus — offers one in foreign reporting.
My family is used to me living abroad. Indeed, I left my house when I was 19, and now, I'm 29. So, it's been 10 years since I lived with my parents. I have been in the Philippines, and I lived in Mexico for one year as well. So, my folks are aware of my "traveling life."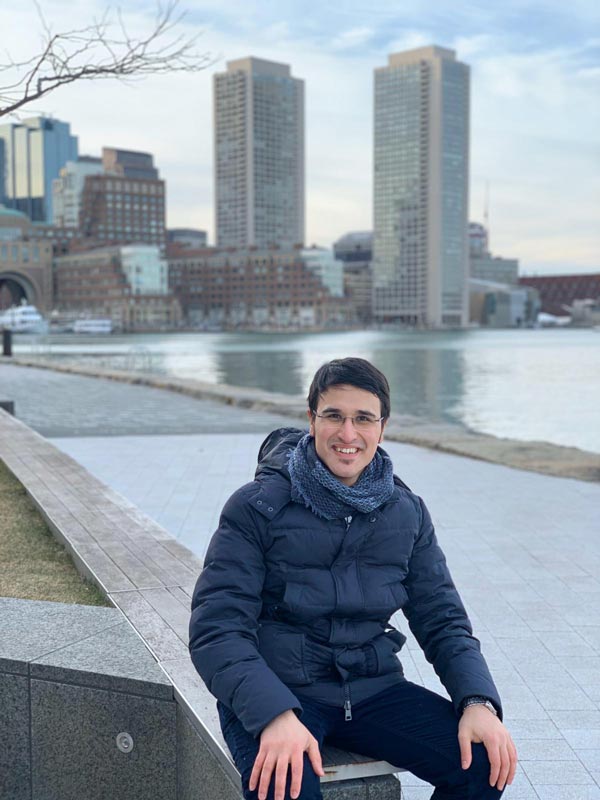 Pietro in Boston
They are happy about that although it wasn't easy at the beginning for them. For sure there are moments when I feel homesick, but having a video call with my family helps a lot.
I think that everybody should have the opportunity to live abroad. I don't mean just visiting places for fun or vacation. I mean to live in a new culture, learn the language, and face a new environment. This is such an enriching experience.
What I found in the U.S. particularly amazing is having the world in a single country. Here you can find people from all over the place. This makes the experience even richer.
Sharing the studies with peers from different cultural backgrounds makes people more open-minded. Students can learn how to work in an international team, and this is especially meaningful for the modern business framework.
If I could suggest something to someone who's going to come to the U.S. for study, I would say, "Do not be afraid of leaving things behind. Look at all the opportunities that you have. Pick one, and live your life with enthusiasm!"
---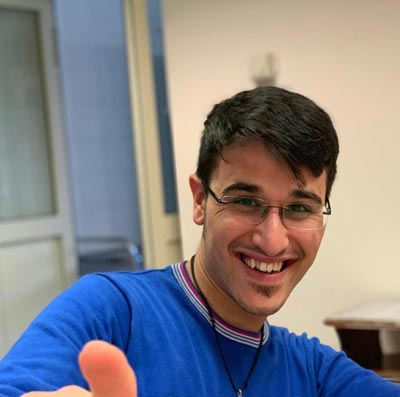 Pietro Rossini is a Xaverian Missionary and ESL student at Framingham State University. He came to the U.S. in January 2020 with the purpose of studying for a master of arts in journalism at Boston University. His dream is to collect and share stories of humanity around the globe, making the world a single family.
Written by
Pietro Rossini
Get matched to the best program for you
Let us know what you're looking for so we can find the best school for you.
$10,000 — $15,000 Year
Bachelor Degree
Undergraduate
Certificate/Short Term
$5,000—$10,000 Semester
Certificate/Short Term
2yr/Community College - 2+2 Programs
Undergraduate
$5,000—$10,000 Quarter
Bachelor Degree
Undergraduate
English Programs
Start your U.S. adventure with Study in the USA
What's your dream? We can guide, advise, and connect you with your perfect U.S. school. We can also help you with the application process.
Partner Services
Learn About U.S. education financing, housing, and more
Get international student medical insurance for as low as $1.12 USD per day. Our plans are available to any student studying outside their home country and include coverage for Covid-19. Get your free quote and enroll today!
SURE offers hassle-free renters insurance that'll protect your clothes, furniture, and even yourself from unexpected damages and injuries. The SURE team will get you set up with a free quote and the correct coverage that you need!
BetterHelp is the world's largest therapy service, and it's 100% online. You get the same professionalism and quality you expect from in-office therapy, but with access to a huge network of therapists, more scheduling flexibility, and at a more affor...
Resources
Learn about American culture and education direct from our experts at Study in the USA. Read more