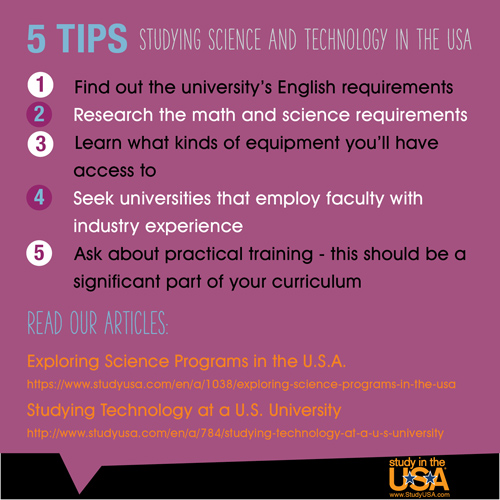 In our effort to bring good content to as many people as possible the text in this blog post has been machine translated so please excuse any mistakes. Thank you!
1. Find out the university's English requirements
2. Research the math and science requirements
3. Learn what kinds of equipment you'll have access to
4. Seek universities that employ faculty with industry experience
5. Ask about practical training - this should be a significant part of your curriculum
Read our articles:
Exploring Science Programs in the U.S.A.