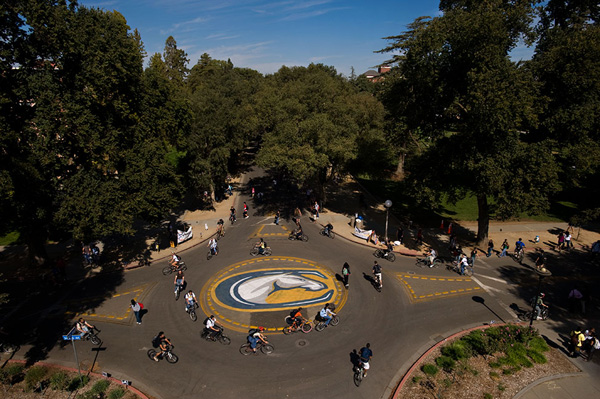 In our effort to bring good content to as many people as possible the text in this blog post has been machine translated so please excuse any mistakes. Thank you!
University of California, Davis International English and Professional Program students find an active community, friendly and accessible instructors, and caring staff who are dedicated to helping them learn new ways of thinking and help them have the most rewarding experiences of their lives.
Study in the Heart of California
Enjoy the natural beauty and excitement of Northern California – from Silicon Valley to the wine country, from Lake Tahoe to San Francisco. The campus is located in Davis, California, a beautiful and vibrant town with a rich culture and progressive community. The "bicycle capital of the United States," Davis is a diverse, dynamic and welcoming environment. The campus itself is more than 2,100 acres, including the experimental agriculture plots, state-of-the-art research facilities, working vineyards, performing arts center, residence halls and a 40 hectare Arboretum.
Find out more here.