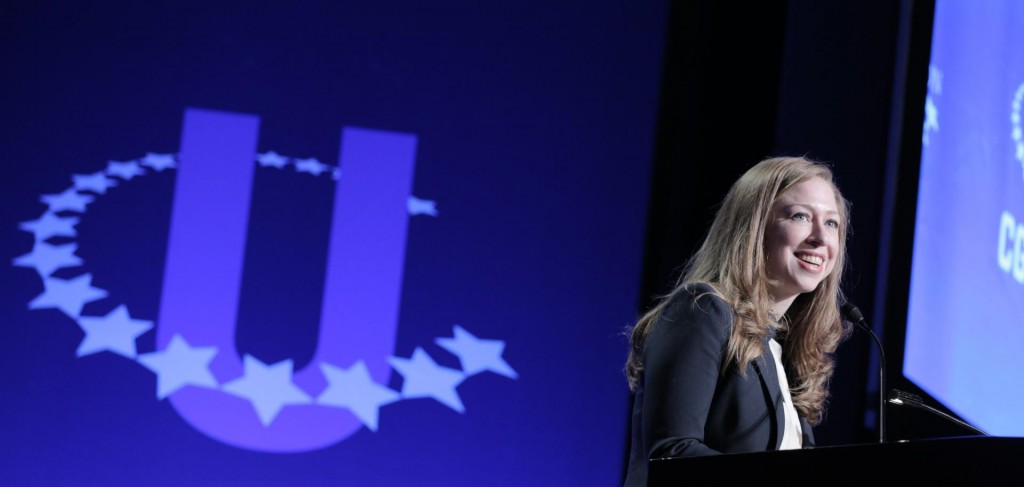 In our effort to bring good content to as many people as possible the text in this blog post has been machine translated so please excuse any mistakes. Thank you!
Chelsea Clinton, the daughter of 42nd U.S. President Bill Clinton and 2009-2013 U.S. Secretary of State, Hillary Rodham Clinton, co-hosted the 2015 Clinton Global Initiative University summit with her parents. She is Vice Chair of the Clinton Foundation.
Young women from over 80 countries attended the CGI U meeting. The goal:
"to help inspire and empower the students to achieve their Commitments to Action - the new, specific and measurable steps each and every CGI U students has pledged to address when facing challenges in her community, her country and our world each felt called to tackle."
Read the article: Young Women Aspire to Change the World at Clinton Global Initiative University by Chelsea Clinton on the Clinton Foundation Blog.