Maybe you are already enrolled in college, or you are just thinking of going to college soon. A lot of students do not know what major is better for them. Others pick a major and later realize that is not the one they like, and they change their mind. If you are one of those students, do not freak out. There are more people like you than you imagine. You would think that would affect your records or is a waste of time. However, according to the National Center for Education Statistics, about 80 percent of students in the United States end up changing their major at least once (Yuritzy, 2013). So, it is OK to be uncertain and start doing prerequisites or even starting a career. To help decide, I would like to give you some tips to have in mind while making a decision that should be taken for the rest of your life (or at least that is what we want so we do not waste time and money).
Generally, after high school, you should have at least an idea of the topics you like or you are interested in. Make a list of the things you enjoy outside and inside the classroom. After the list, do some research about majors that have that specific thing you enjoy the most. Try to think of a major that will keep you happiest in the long run. For example, if you like animals you could think about vet school. If you like art you could be a designer. Also, ask yourself, what are my strengths and weaknesses? If you enjoy public speaking, you might want to explore majors that could lead to careers like being a news anchor or radio host. If you enjoy playing video games, you could always explore computer information systems majors. Alternatively, if you have a fear of traveling on airplanes or prefer staying at home while working, you may want to avoid being a business major. Also, check the average salary to see if you could see yourself doing it for a long period of time, but do not make a decision based on money. Money is important but happiness, passion, and loving what you do is more important. There are a lot of ways to narrow down your choices.
Another way to narrow down your choices is to explore the major in greater detail by interviewing people who are currently in the position you may be seeking. You can ask them questions like: How did you get to where you are today? What licenses or designations would be most helpful? Do you enjoy what you do? Asking current professionals about the position will better prepare you for your future. If you do not know any professionals currently in the position you are seeking, you can explore video interviews online with professionals in various industries.
Once you have narrowed down your potential career paths, you can explore how far you would like to take your career. You should figure out if you would be okay with reaching a lower level degree such as an associate degree or if you would like to target a more prestigious degree. There are pros and cons to both. With an associate's degree, you typically study for two years, then have the ability to start working. This enables you to start making money sooner rather than later. On the other hand, bachelor's degrees are typically completed in four years, and they tend to offer higher salaries after college. You can always start with an associate's degree and then finish your bachelor years later. Your associate's credits can be transferred, and you could finish your bachelor in two years after the associate degree. Finally, there are graduate degrees. These are advanced degrees that can be pursued after receiving your bachelor's degree. Most college professors are required to have these degrees in order to teach others about the subject at hand.
Another source of advice is your local school counselor. They regularly help individuals assess which classes to take and how many credits are involved in each course. Here are a few questions you can ask your local counselor: Which courses would you recommend? Do you have any information on narrowing down potential career paths? Can you put me in touch with recent graduates from the university? A counselor may even mention a college fair/career fair. If you are able to attend, be sure to take your copies of your resume or school transcripts. You may want to prepare for quick interviews on the spot because you never know when you may come across something worth exploring further. While at the fair, you should network as much as possible and follow up with any potential recruiters.
If you still are uncertain, it is fine to start college with an undecided major. There are some colleges that give you the opportunity to take some classes and experience it before making the decision. There are also volunteers and internships that you could do to have some hands-on experience to understand the profession. It is important to understand that working life is different than student life. Be familiar with what that specific major is going to give you in the professional field outside school. School life is only for a short period of your life. It is more important that you based your decisions on a 10 year goal plan rather than a 2 or 4 year goal plan.
When you decide the major of interest you can start your research on schools based on your GPA, city of interest, and extracurricular activities or sports. These types of decisions are not easy to make but you can always change your mind on the road.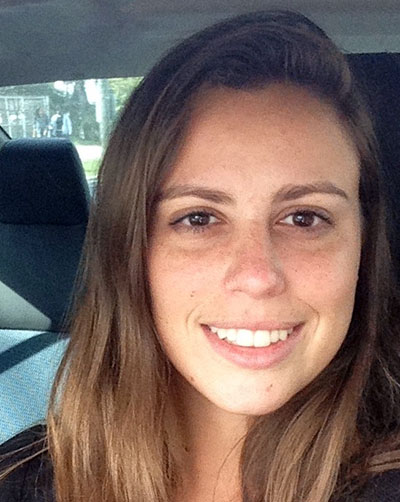 Andreina Di Geronimo from Venezuela is studying pre-courses for the health science program at Hillsborough Community College in Tampa, Florida. Her favorite things to do in Tampa are running the Riverwalk or along Bayshore and going to the beach.
Written by
Andreina Di Geronimo
Get matched to the best program for you
Let us know what you're looking for so we can find the best school for you.
$10,000 — $15,000 Year
Bachelor Degree
Undergraduate
Certificate/Short Term
$5,000—$10,000 Semester
Undergraduate
Bachelor Degree
2yr/Community College - 2+2 Programs
$45,000—$50,000 Semester
Masters
Bachelor Degree
Undergraduate
Start your U.S. adventure with Study in the USA
What's your dream? We can guide, advise, and connect you with your perfect U.S. school. We can also help you with the application process.
Partner Services
Learn About U.S. education financing, housing, and more
BetterHelp is the world's largest therapy service, and it's 100% online. You get the same professionalism and quality you expect from in-office therapy, but with access to a huge network of therapists, more scheduling flexibility, and at a more affor...
Summer plans suspended because of COVID-19? The deadline's approaching for TheInternGroup's virtual/remote global internship program. Gain professional experience, grow your network and make your resume shine from wherever you are this summer.
MPOWER Financing is the top-rated lender offering international student loans without cosigners, collateral, or credit history for global citizens, PLUS international student scholarships & career coaching! Fully online application, 96% customer...
Resources
Learn about American culture and education direct from our experts at Study in the USA. Read more