I am an international student studying at Chemeketa Community College. I am from Tokyo, Japan, and I am going to talk about holidays and weekends in the United States. There are a lot of differences in how people spend time on holidays and weekends between Japan and the United States.
In my country, people usually stay in their house on weekends in general. They just hang out in their house, and sometimes they visit their family or relatives. I think that they regard weekends as the time to take rest and be ready for work, not seeking something fun. Only on holidays and long weekends do they go out and have something fun. On the other hand, for the students' life, they go to part-time jobs to make some money. There is not much homework in university and college in Japan, so they have enough time for part-time jobs and fun over weekends. Then they use their money for a long weekend and vacations.
In the United States, people usually have their own things such as trips, taking their children places, or doing work around the house. They have many things on holidays and weekends. When I lived with my host family, they had their own garden and grew some plants and organized their garden. I sometimes helped them with their projects. It was very fun and makes me want to have my own garden in the future. Some friends' families also have their garden and there are a variety of ways they deal with their garden. It is also fun to see these differences. Another thing is that most people in the United States have their own dogs. Taking care of their dog is also part of the time they spend on weekends and holidays. They take their dog to the beach or park and play with them with some dog toys. Sometimes, my friends take me to walk around with the dog and drive me to the beach to hang out with my friends and beach so that there are so many people with dogs on the beach. Spending time and having fun with their dog on weekends and holidays is part of their lives.
When it comes to students' lives, they also have their customs on weekends. When they are in the term, they will spend the whole day studying because there is a lot of homework over the weekend. I usually ask my friends to study together at a coffee shop. When we arrive, there are many college students studying at the coffee shop. I am so impressed by these situations. They work on their assignments to complete them.
During vacation, there are also different things they do for fun. They visit their own family if their family lives far away. This is a very common practice of local students. Then they really like to have parties with their friends through the end of the term. Sometimes, I go to their parties. I like to talk to new people, eat some snacks, and hang out. Parties are a big part of students' life and how they spend time on weekends and holidays.
The practice of how people spend time on holiday and weekends shows their culture. There are many differences between my culture and American culture. I really enjoy spending time on weekends and holidays in the United States. I have learned a lot American culture through these days with friends and my host family.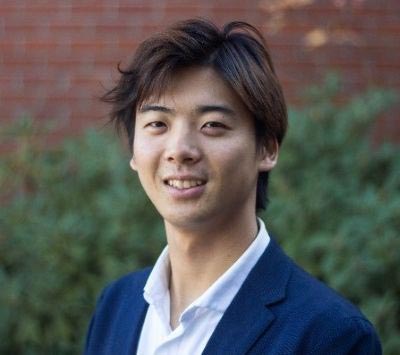 Yoshinobu 'Yoshi' Enomoto of Tokyo, Japan, is majoring in Political Science at Chemeketa Community College in Salem, Oregon.
Written by
Yoshinobu 'Yoshi' Enomoto
Get matched to the best program for you
Let us know what you're looking for so we can find the best school for you.
$5,000—$10,000 Semester
Certificate/Short Term
2yr/Community College - 2+2 Programs
Undergraduate
$10,000 — $15,000 Year
Bachelor Degree
Undergraduate
Certificate/Short Term
$500-$1,000 Session
Certificate/Short Term
Summer
English Programs
Start your U.S. adventure with Study in the USA
What's your dream? We can guide, advise, and connect you with your perfect U.S. school. We can also help you with the application process.
Partner Services
Learn About U.S. education financing, housing, and more
Get international student medical insurance for as low as $1.12 USD per day. Our plans are available to any student studying outside their home country and include coverage for Covid-19. Get your free quote and enroll today!
SURE offers hassle-free renters insurance that'll protect your clothes, furniture, and even yourself from unexpected damages and injuries. The SURE team will get you set up with a free quote and the correct coverage that you need!
BetterHelp is the world's largest therapy service, and it's 100% online. You get the same professionalism and quality you expect from in-office therapy, but with access to a huge network of therapists, more scheduling flexibility, and at a more affor...
Resources
Learn about American culture and education direct from our experts at Study in the USA. Read more