Chaffey College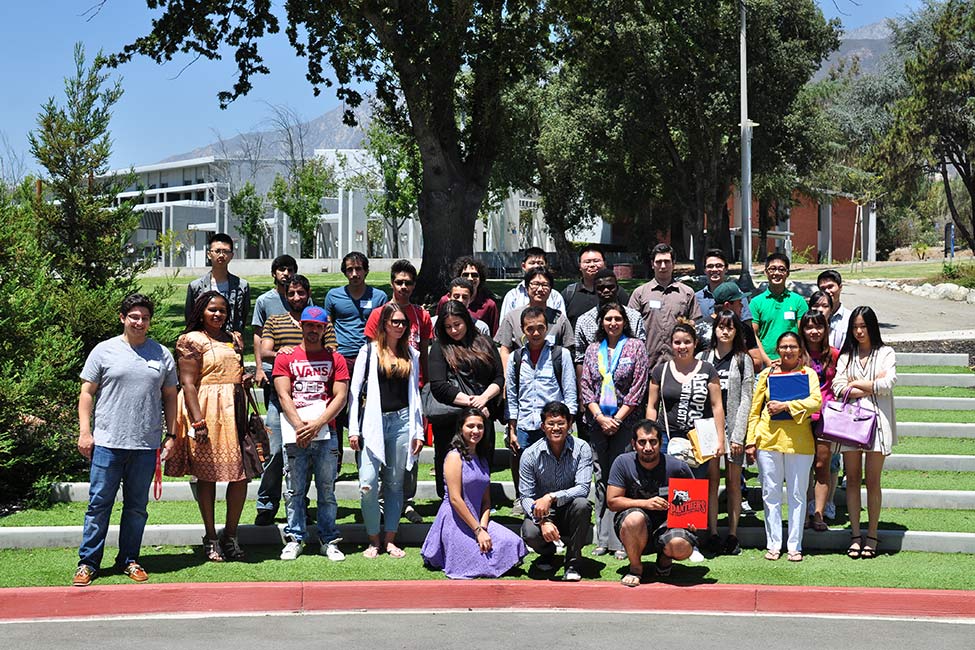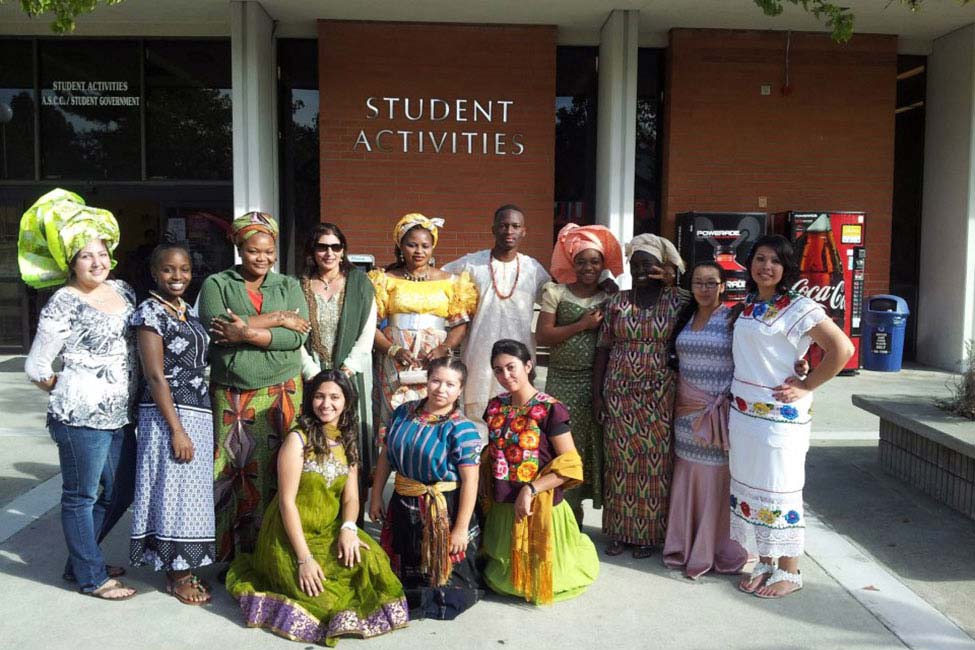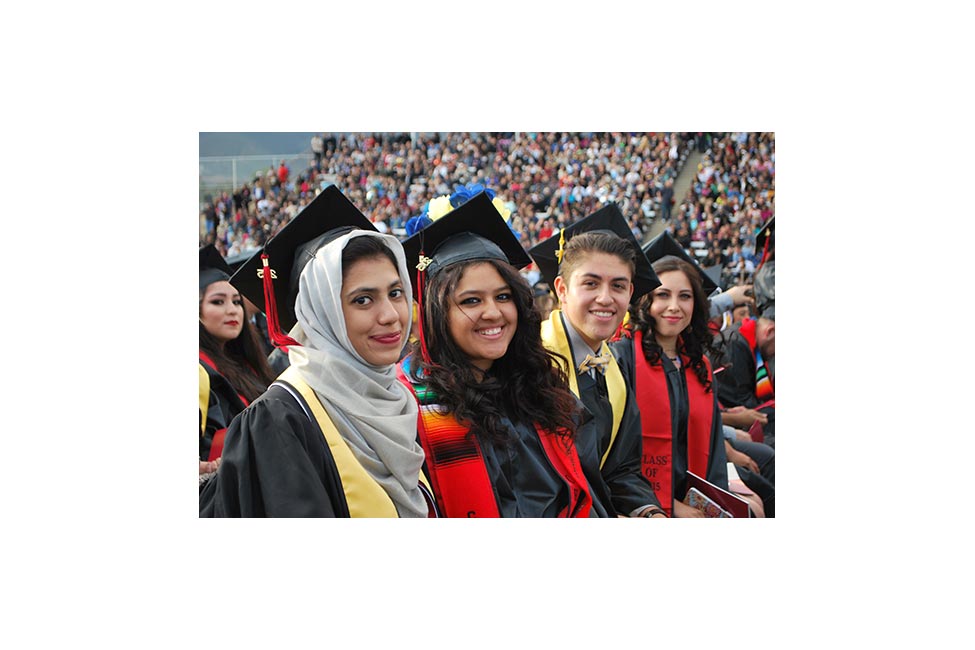 Fast Facts
School Size

Medium

Tuition

$5,000—$10,000 Year

Affiliation

Public

Type of School

2yr/Community College

Student Body Gender

Co-ed

Religious Affiliation

No Affiliation

Scholarships for International Students

No

Conditional Admission Available

Yes

Top Programs

University Transfer

Setting

City

Accreditation and Certification

AACC Schools

Type of Housing

Homestay

Social Media
Welcome to Chaffey College
Founded in 1883, Chaffey College is one of the first and finest colleges to be established in California. Chaffey is a two-year public community college and is fully accredited by the Western Association of Schools and Colleges. We have been serving International Students since 1954. With pride in its history and an eye to the future, Chaffey College provides outstanding educational experiences to more than 20,000 students representing the diverse communities of Riverside and San Bernardino counties. The college is located just ten miles north of the Ontario International Airport and about an hour's drive from beautiful California beaches and mountains and the cities of Los Angeles, Anaheim and Palm Springs.
Chaffey College students and staff appreciate the opportunity to work and study with students from more than 50 countries. The campus community values international students' contribution to the learning environment and is committed to ensuring a successful academic experience for all students.
Educational Programs
Chaffey College students enjoy a personalized educational experience including excellent faculty, average class sizes of 35-40 students, extensive academic support services and a variety of extracurricular activities. Students can choose from more than 100 academic and occupational programs. They may earn an associate degree or occupational certificate or complete the first two years of a baccalaureate degree and then transfer to a California State University, the University of California or an independent/private college or university.
International Student Center
The staff in the International Student Center is pleased to welcome new international students and provide ongoing service to address their unique needs. We strive on procuring students obtain the necessary tools to explore the world through education, as well as accessing resources and support needed to thrive at Chaffey College. We are  available to guide students through this journey and help make our campus a home away from home.
Existing services include application processing, orientation, immigration information, academic guidance, career planning, campus employment and housing referrals. Social and cultural activities are planned throughout the year to provide opportunities for international students to make friends, celebrate special events and learn about American culture.
Admissions Information
Chaffey's academic calendar includes a fall semester, spring semester and summer session. International students are encouraged to apply as far in advance of the desired entry date as possible to allow sufficient time for application processing and travel arrangements. Applications for fall term must be completed by mid-May and for spring semester mid-October. Upon receipt of all documents, students will be notified of their acceptance and an I-20 will be issued.
Admission Requirements:
Apply to Chaffey College
Complete the International Student Application
Pay Orientation/Activity Fee
Submit Official High School/College Transcripts
 Copy of Valid Passport
Proof of English Proficiency

TOEFL (Test of English as a Foreign Language) minimum score of 45 (Internet based, iBt), 450 paper based Or
ELTS (International English Language Testing System) minimum score:4.5 or higher Or
Intensive English School Completion (letter or certificate) or
Transcript indicating 6 years of English instruction

Note: Chaffey College TOEFL institution code is 4046. Please include this information when taking the test.
Financial Verification:$19,000
For more information, please visit our website at http://www.chaffey.edu/international/requirements.shtml
Estimated Annual Educational Expenses, 2016-2017
Tuition and fees  

(24 units x $259)

$6,500.00
Books and supplies
1,000.00
Medical insurance (required)
1,374.00
TOTAL
$8,874.00
Campus Life
International students are invited and encouraged to participate in campus-wide activities including student government, a variety of student clubs and organizations and a comprehensive sports program for men and women. In addition, students have the opportunity to develop their unique talents and leadership skills through the Honor's Program, Phi Theta Kappa, the College Book Program, community services projects and service on campus committees.

Chaffey College

Chaffey College

Chaffey College
5885 Haven Avenue
International Student Center, CCE 123
Rancho Cucamonga CA 91737-3002
P: 909.652.6195
Bachelor Degree
Accounting
Aviation
Business
Chemistry
Child Development
Communication
Computer Science
Criminal Justice
Culinary
Economics
Electrical Engineering
Engineering
Film Studies
Geography
Health and Wellness
History
Humanities-Prelaw
Journalism
Logistics
Marketing
Mathematics
Nursing
Nutritional Sciences
Philosophy
Physics
Political Science
Predental
Prenursing
Psychology
Sociology
Statistics
Supply Chain Management
2yr/Community College
Accounting
Aviation
Business
Chemistry
Child Development
Communication
Computer Science
Criminal Justice
Culinary
Economics
Electrical Engineering
Engineering
Film Studies
Geography
Health and Wellness
History
Humanities-Prelaw
Journalism
Logistics
Marketing
Mathematics
Nursing
Nutritional Sciences
Philosophy
Physics
Political Science
Predental
Prenursing
Psychology
Sociology
Statistics
Supply Chain Management
English Programs
English Language (ESL)
General English Programs