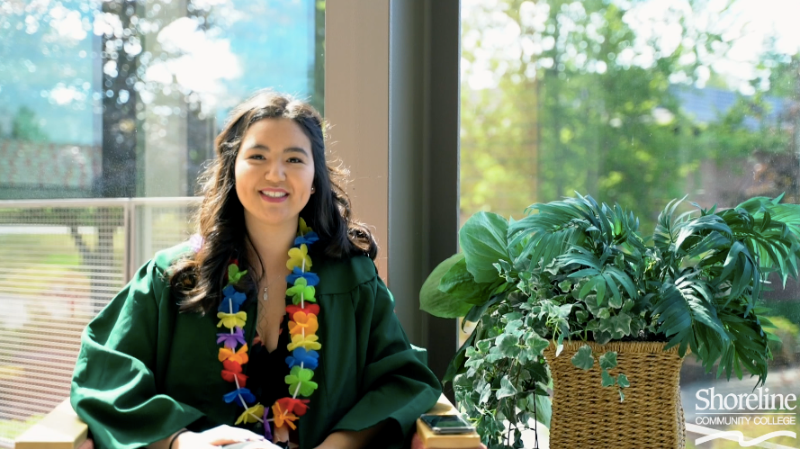 In our effort to bring good content to as many people as possible the text in this blog post has been machine translated so please excuse any mistakes. Thank you!
Shoreline Community College is a leader in University Transfer (2+2), High School Completion (Early College), and Academic English.

Located in the vibrant city of Seattle, Shoreline's park-like campus is in a great location close to beaches, local cafes and downtown. In a dynamic hub of global business, major companies like Boeing, Microsoft, Amazon, and Starbucks are just a few of the world-class companies that call Seattle home.
Our University Transfer Program offers over 90 areas of study and provides a gateway to top US universities. A few of the well-known universities our students frequently transfer to include the University of California-Los Angeles (UCLA), the University of Michigan and the University of Washington, among many others. Because these universities often admit more international transfer students than first-year international applicants, and because our students are very well prepared, transferring is an ideal way to access them. The university transfer program offers guaranteed admission and transfer agreements with many universities. This means that a student can be assured of where they will finish their degree at the time they are admitted.

With transfer program areas in aeronautics, many academic disciplines in engineering, health care, including nursing, business, and the humanities, Shoreline Community College has a program that will fit any student's academic and career aspirations.

Shoreline has six full-time academic advisors that work exclusively with international students to help plan their class schedules and their university transfer. This robust support makes a huge difference in helping students achieve their transfer goals. The advisors host a biannual transfer fair with over 100 visiting US universities to help students connect with potential transfer locations. They also frequently host specialty advising sessions on topics such as how to apply to schools in California, how to write a personal statement, etc. That means students at Shoreline will always have the resources they need to feel confident and well-prepared to transfer.

According to the College Board, community college students save on average 50%-70% on tuition for their first two years of college. The high quality of classes at Shoreline, coupled with these significant cost savings, are primary reasons that our school is an excellent choice for many students.

With 10,000 students total and approximately 1000 international students from over 50 countries on campus, the diversity at Shoreline will help students prepare for careers in an increasingly globalized world.
For more information: Shoreline Community College