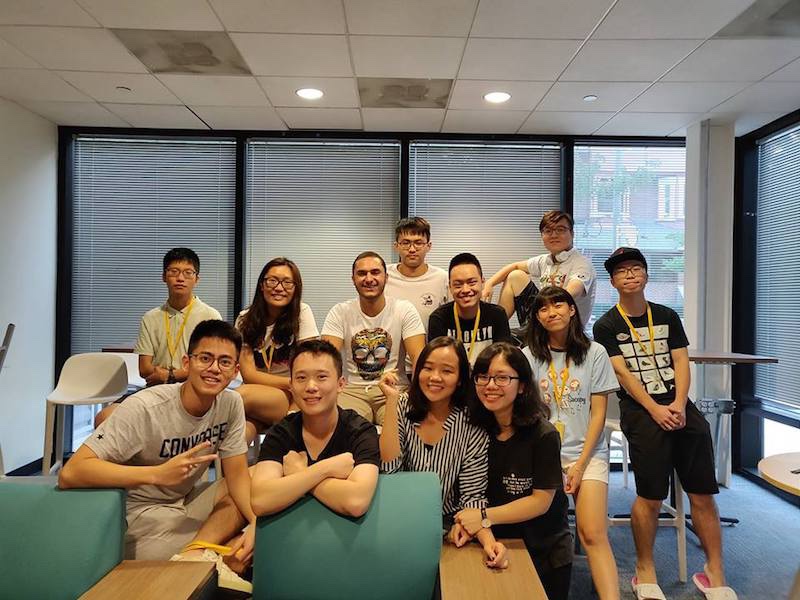 In our effort to bring good content to as many people as possible the text in this blog post has been machine translated so please excuse any mistakes. Thank you!
Drexel University is one of America's 15 largest private universities and has been ranked among the nation's Top 100 best universities for the past five years. Drexel is best known for starting one of the nation's largest and oldest cooperative-education programs. Through the Drexel Co-op program, students gain on-the-job training with employers worldwide while earning their degree. Drexel University is located in one of the nation's first and largest cities – Philadelphia which is located halfway between New York City and Washington, D.C.
The English Language Center offers courses in academic English, Business English, TOEFL/IELTS Test Preparation, and an undergraduate conditional admission program. Courses are offered year round for beginner to advanced level students. All Drexel ELC instructors hold an advanced degree and have years of training and teaching experience.
The mission of the Drexel University English Language Center is:
to provide the highest quality English language instruction and support services to English language learners;
to promote the practice and scholarship of English language teaching in an environment of integrity and respect;
to provide leadership in the areas of intercultural understanding and global cooperation; and
to support the mission of Drexel University in preparing and supporting international students to participate fully in the university community.
Why is Drexel ELC a great place to study English?
11-week and 6-week Intensive English programs year round
Global Business English Pre-MBA programs for university graduates and professionals
Drexel International Gateway, an undergraduate foundation year program for conditional admission to Drexel University
American Cultural Connections ™ including weekly activities on the Drexel campus and in or around the city of Philadelphia
Scholarship opportunities for continuing students
Conversation Network, an opportunity for language exchange between American and international students
On-campus dormitory, student residence, and homestay accommodations
TOEFL preparation
IELTS testing and test preparation
Communications courses for medical professionals
You'll get
Small classes so you get personal attention
Instructors with advanced degrees and years of teaching experience
Placement tests for Speaking and Writing levels at the start of each term
An orientation program before classes start
Certificates for successful completion of each full or half term.
Innovative classroom technology and an interactive, multi-media language lab
Leadership training opportunities
Visa counseling
Academic advising for graduate and undergraduate university study in the U.S.
Apply Now through our StudyUSA+ platform.
StudyUSA+ is ready to take you through the entire application, admission and enrollment process with one application form and you can do it in one place.
Drexel University is waiting for your application. Are you ready? Let's get started with StudyUSA+.