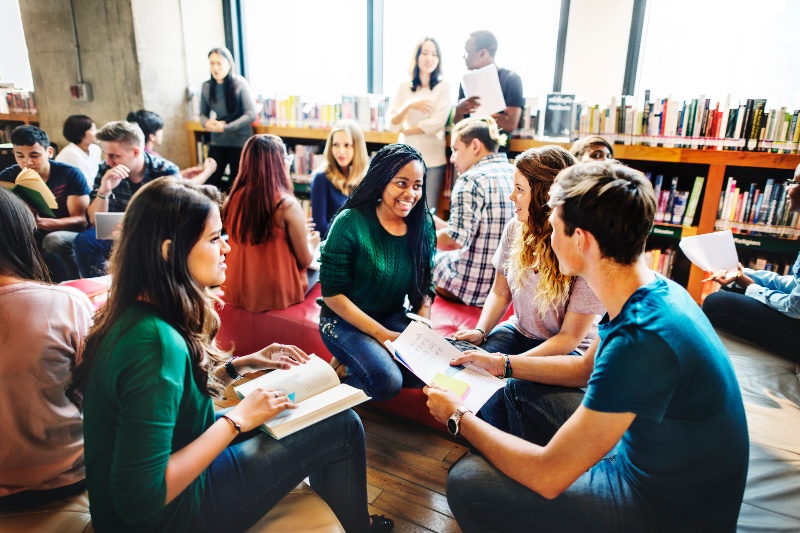 In our effort to bring good content to as many people as possible the text in this blog post has been machine translated so please excuse any mistakes. Thank you!
Are you looking at University options in the USA and want to study in California? Well, look to one of the most recognizable universities in California - University of California, Los Angeles. Known across the world as UCLA, this university is a beacon for international students looking for certificate programs that can jumpstart their careers.
At UCLA, you would be following in the footsteps of Nobel Prize winners, distinguished academic awardees, and business leaders worldwide.
UCLA Extension – Certificate Programs for International Students
UCLA Extension offers over 50 F-1 Visa approved programs in a wide range of subject areas. Completing one of these programs gives you a certificate with the highly recognizable and respected UCLA name. Recognized worldwide for the quality of its programs, this University is a start to enhancing your career.
UCLA makes studying abroad in the USA easy. You can choose to study onsite in California or online in your home country. And with competitive rates and professional instructors, you are given a value that's hard to beat.
Studying in California
If you choose to study onsite in California, your program may offer the option for practical experiences such as internships with paid working experience in the U.S. UCLA itself is highly ranked for academics, diversity, athletics, and campus life. With a beautiful and sprawling Campus, UCLA just encourages students to reach for greatness.
And if that wasn't enough, you will be in the Golden State with beaches, forests, mountains, and so much more. Plus, being based in Westwood Village – a truly authentic neighborhood – you would also be close to the seat of Hollywood. There are so many sites to see, and things to do that would make your experience even more enjoyable.
Ready to Experience a Bright Future in Sunny California?
Then sign up for more information on the UCLA Extension International Program. Get all the data you need to make studying at UCLA a reality.