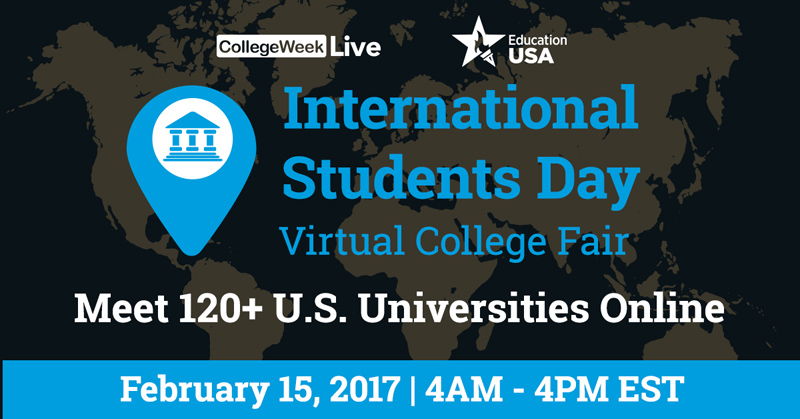 In our effort to bring good content to as many people as possible the text in this blog post has been machine translated so please excuse any mistakes. Thank you!
Chat with 120+ US Schools today at the CollegeWeekLive International Students Day Virtual Fair.
Date: February 15, 2017
Time: 4 AM - 4 PM EST
Study in the USA will be available to answer questions on:
scholarships
student visas
the American education system
US colleges, universities and English programs
& more
Sign up here.