Why did you decide to study in the USA?
I decided to study for a better education. I wanted to study education and psychiatry, but I decided to study abroad because I thought that the American educational style, which is participatory and always thinks "why," would improve the quality of learning.
Why did you choose this particular college or university?
I chose Olympic College because Bremerton, where the campus is located, is a wonderful place. Bremerton is a very nice city surrounded by nature and the sea. On sunny days, I sometimes go to the sea for fishing and sometimes go to the park to take a break. Another reason I chose this school was that there were advisors who helped me think about my career path.
What do you like best about your program or university?
The great thing about my college is that the age group of students is wide. Most of my friends are older than me, but they gave me life advice as well as studying. There are also many job opportunities at Olympic College. I am currently working as a student advisor in my dormitory. This experience allowed me to grow in various ways.
What do you miss most about home?
While studying abroad, I really missed Japanese food, but there is an Asian market and a Japanese restaurant near my college, so I could eat Japanese food even in the United States. The one I missed the most was my family.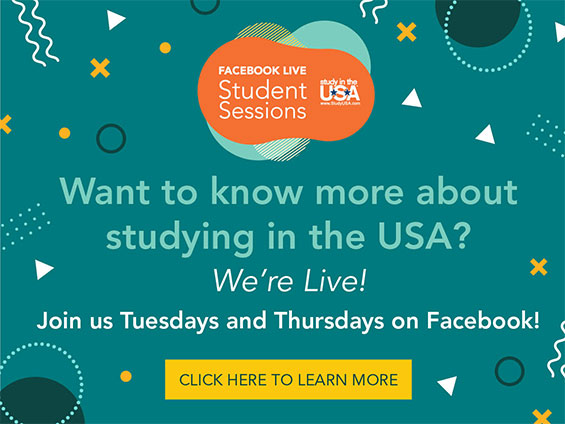 What was your biggest surprise about U.S. life and education?
What surprised me most when I came to America was that the students were passionate. After school, I was invited to a study group held by my friend and often studied with my classmates. It was the first time I saw a student speaking during class, and I was very happy to study with my colleagues.
... your biggest disappointment?
The disappointment is that there are many cloudy and rainy days in this area. Since I'm an outdoor person, I often couldn't go outside on my days off, but since I came to the United States, I've had more good things than disappointments.
How have you handled:
... language differences?
I gradually overcame it by talking with my friends and colleagues at work. I learned new English words from watching movies and practiced by making example sentences by myself.
... adjusting to a different educational system?
American classes are always student centered. Since the output time is longer than the input time, it was easy for me to understand what I learned from the classes. There are also many activities where you can use what you actually learned in class, such as discussions, group work, and presentations.
What are your activities?
There are many volunteer activities at my college. I participated in high school classes and interacted with local high school students through presentations on Japanese culture. I also volunteered to remove weeds and plant seedlings to protect the local environment.
How easy or difficult is making friends in the USA?
Making friends in America was not difficult. I met my best friend in America. I met most of my friends at classes. By studying together after school, we gradually became friends.
What are your career goals? How is your U.S. education relevant to your personal goals and to the needs of your country?
My goal is to support children through psychiatry and education. America is a country where many people live, so you can deepen your understanding of others. By learning a lot of different perspectives, you can make your goals more creative. America has many opportunities to challenge yourself. Through that experience, I was able to know myself and learned a lot.
What is your advice to other students from your country who are considering a U.S. education?
Please don't be afraid to make mistakes and take full advantage of the opportunities you are given while studying abroad. There is much to learn from failure as well as from success. If you make a mistake, think about why you made the mistake and what you should do. Please enjoy the process of thinking. If you can't find the answer, don't be afraid to ask for help. People around are willing to support you. Please remember the purpose of doing anything, not just studying abroad. The purpose teaches you the right path, and it can be an engine that keeps you motivated.