Why did you decide to study in the U.S.A.?
The diversity of students in American colleges is attractive to me. I like to talk and study with different excellent students. Also, I am interested in the education system of American colleges. There are so many resources that are very helpful to students, such as free tutoring centers and libraries.
How did you choose your university or intensive English program?
I chose Santa Rosa Junior College (SRJC) because I saw an advertisement about this college on the internet when I was in China. The long history and beautiful campus attracted me to it. After I came here, I found that there are many fun places around SRJC like the Snoopy's Home Ice ice skating arena, lots of beautiful parks, and the Plaza shopping mall. Also, SRJC recently added several new buildings on campus and renovated the Burbank Theater. All of these make me enjoy my time here on the SRJC campus.
The ESL courses that I took on the SRJC campus were very helpful for me. ESL can lay a foundation for students of English as a second language and help students to more easily understand their future academic courses. Through the classes, I've not only learned English, but I learned strategies that I now use in my academic courses at SRJC.
What do you like best about studying here?
I like the teachers and staff very much. They are very friendly and helpful. I am fortunate to participate in various campus activities in the first semester with their help. SRJC is such an inclusive environment that I learned quickly how to put forward my own ideas and ask questions.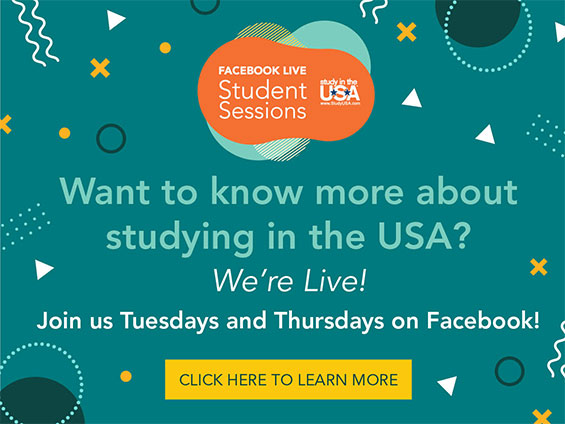 What do you miss most about home?
What I miss most is the food cooked by my mom. Santa Rosa has a few Asian markets, so occasionally I make my own food from home.
How long have you been studying here? How has your English improved and how has this program helped you to handle future study at a U.S. university?
I have been studying here for ten months. I think the best way to improve my English is to introduce English into my everyday life, such as watching movies and YouTube in English and hanging out with friends who speak English. Also, the library is a good choice to study English; I always borrow the books that I'm interested in from there.
What was your biggest surprise about U.S. life and education?
American life allows me to relax and enjoy life. I can stay away from the clamors and chaos of the city when I want. I was surprised to find a counseling center and student health services that are open to all students. I think that it's very convenient to have these important services for students on campus.
...your biggest disappointment?
The most disappointing thing for me is that the college does not currently provide a student dormitory, so figuring out how to find a place to live was challenging for me. But in the near future, SRJC will build a student dormitory and is now asking students for their ideas and advice. Although the lack of a student dormitory was a little problem for me initially, I improved my social skills and problem-solving by finding an apartment and roommates by myself.
How have you handled:
...Language differences?
My classmates and professors are helpful, so every time I have questions, I just ask them directly. I can't deny that there are differences between our language and culture, but social contact doesn't only depend on language. I think the most important factors are our frame of mind and values.
...Finances?
The tuition at SRJC is cheap when compared to universities. Also, SRJC provides scholarships, campus employment opportunities, and a food pantry to ease the financial burden for students.
...Adjusting to a different educational system?
I think the American educational system is very adaptable and supportive. First of all, professors have fixed office hours to meet and help students. Secondly, the college has a tutoring center to help students with homework assignments. And last, students can email their professors with any questions related to the course and get prompt answers back. All of those ways are convenient and helpful.
What are your activities?
I am a member of the Circle K club, the largest student-led community service organization for college students at SRJC. It gives me opportunities to see the real society and culture of America. I am so happy that I can do something for people who need help. All of the members are friendly and support me: I feel like this club is my second home. I have also joined other college events, like going for hikes with other international students from my English class. I'm planning to join one of the free field trips that SRJC offers to universities so I can decide which university I want to transfer to after I complete my studies here. Now I realize that being a good student is not just book-based; rather, you have to be broad-based and keep your ear to the ground for knowledge that might come from unlikely sources.
How easy or difficult is making friends in the U.S.A.
I think it's easy to make friends in the United States, because the college provides many platforms for us to meet many students and socialize with people. And in everyday life, most people in America are talkative and enthusiastic. As long as you are not a shy person, you can have many friends in America.
What are your career goals? How is your U.S. education relevant to your personal goals and to the needs of your country?
I hope to work for the United Nations in the future, so it's very useful for me to go to university in the United States. Being in an environment with a large number of international students can help me learn how to deal with people from different countries and cultures. It helps me understand how to be successful in any challenging cross-cultural environment, whether that is a learning environment, employment, or life.
What is your advice to other students from your country who are considering studying in the U.S.A.?
Be confident and brave. Don't be afraid to participate in university and other social activities. Working with others can quickly improve your abilities. And communicate with professors as much as you can. It will help you understand what kind of student the university and society wants and it will make your education and career path clear.