Why did you decide to study in the USA?
The main reason behind my decision of studying in USA was my major, which is not offered in my country. Also, meeting new people and discovering a new culture and environment were some of the other reasons.
The university is located in Mississippi, which has a great reputation for how friendly its people are and their welcoming hospitality. The courses offered at Ole Miss that are related to my major are interesting and challenging. And the weather in Mississippi is more comfortable and quite similar to the weather of my country.
What do you like best about your program or university?
I like how beautiful and colorful the campus is. It creates a wonderful vibe to start the day. I like the field camps provided through my major, which add more physical learning experiences.
What do you miss most about home?
In addition to my family, I miss the food and the taste of our spices.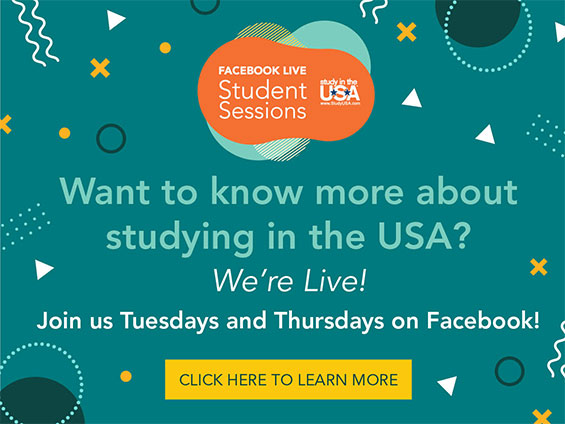 What was your biggest surprise about U.S. life and education?
Diversity! The community is so diverse with people from different perspectives and living together peacefully.
... your biggest disappointment?
The public transportation system that connects one state to the other. It has been difficult to discover new states without driving or flying. I thought it would be easier if there were a connecting train or bus systems between states.
How have you handled:
... language differences?
I haven't faced a lot of problems learning the language, but the different accents are my difficult part. I usually handle it by asking for more clarification for a better understanding, just following the life rule "If you don't know, ask"
... finances?
Usually the monthly payments I receive from my government is enough to ensure me a good life, but I used to save money monthly for any emergencies. Also, working on campus is great experience and financially helpful.
... adjusting to a different educational system?
Learning step by step and asking my instructors about anything I have questions about or what I should expect. These were my starting points to understand and get comfortable with the system. Also, engaging with classmates helps me to build confidence.
What are your activities?
Among all the various activities available, yoga is the one that I usually do. The university provides multiple sessions with great instructors. I also participate in cultural, religious and honor associations for better engaging in the community.
How easy or difficult is making friends in the USA?
It has been easy for me to make friends either from around the campus or the community in general. The only difficulty is the language difference, which can sometimes create an obstacle in understanding and engaging in all of the life aspects.
What are your career goals? How is your U.S. education relevant to your personal goals and to the needs of your country?
I am planning to look for a career in environmental geology field, which I am learning more about through my major and environmental studies minor. This field will reflect many benefits to my country as it is rarely found and considered new to the area.
What is your advice to other students from your country who are considering a U.S. education?
I always say, don't hesitate to try! There are many benefits, experiences and opportunities hidden behind the idea of studying at USA. There is always something new to learn and to gain to improve yourself in all aspects.