Why did you decide to study in the USA?
I decided to study in the USA because it was my dream since I was young. I admired the teaching methods of the USA — they are modern and practical. Additionally, my major is Chemistry, so I have to take many exams, and the USA is the best country that offers the most modern tools and practical environment for me to learn more and pass those exams
Why did you choose the College of Charleston?
I chose CofC because I liked its history. This college was the first in South Carolina and it also belongs to the list of the top colleges in the USA. In addition, the weather in South Carolina was similar to Vietnam, so it would be easy for my body to adjust.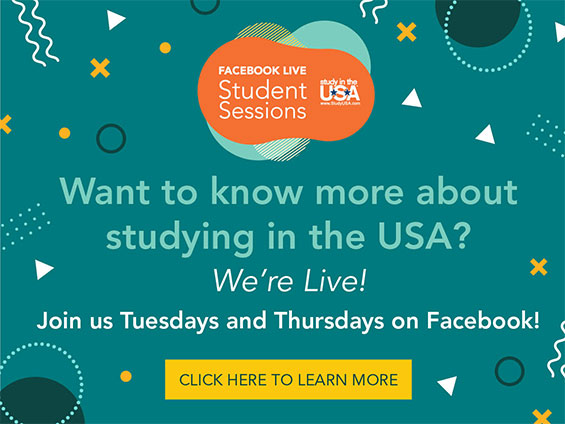 What do you like best about your college?
The teachers give us a lot of practical activities so we can learn quickly and effectively.
What do you miss most about home?
I miss my mother's traditional food. It is the best in the world. When I came to the USA, I tried a lot of Vietnamese restaurants, but their food was not as tasty as my mom's.
What was your biggest surprise about U.S. life and education?
It is a very modern country and there are many lovely and kind people.
How have you handled:
... language differences?
When I arrived at CofC my pronunciation was very bad, but my teachers helped me and I worked very hard to improve myself. Now I like to talk to people to practice the language.
What are your activities?
I have classes in the morning. Afterwards, I go to the library and then I work out at the gym.
On the weekend, my friends and I travel around Charleston and try Vietnamese food. Sometimes, we make big plans for holidays and travel to places out of town, such as Georgia and Florida.
How easy or difficult is making friends in the USA?
It is really easy to make friends in South Carolina. You only need to introduce yourself and say "Hello, can I talk to you?", and you will make new friends.
What are your career goals?
I want to become a chemical engineer and work for an oil and gas company. The USA will give me the practical skills that I need.
What is your advice to other students from your country who are considering a U.S. education?
The USA is the best country in the world for education. So if you want to study abroad, make your dream come true and go to the USA. Believe me, if you come and study here, you will not regret it!