Why did you decide to study in the USA?
I was a reporter when I was in China. The media of the U.S. is well developed, that is why I chose the USA. Another important factor is the USA is a diverse country and I am interested in the diversity of ideas and lifestyle, too.
Why did you choose College of Charleston?
Charleston is a typical southern American city and College of Charleston is a historic American college. I wanted to experience authentic American culture, so I came here. I also like Charleston's nickname—Holy City, I think every Christian likes this name.
What do you like best?
I love College of Charleston! For example, the English Language Institute (ELI) is a really good program! I have learned more than English skills, I am still learning American culture.
What do you miss most?
Chinese food.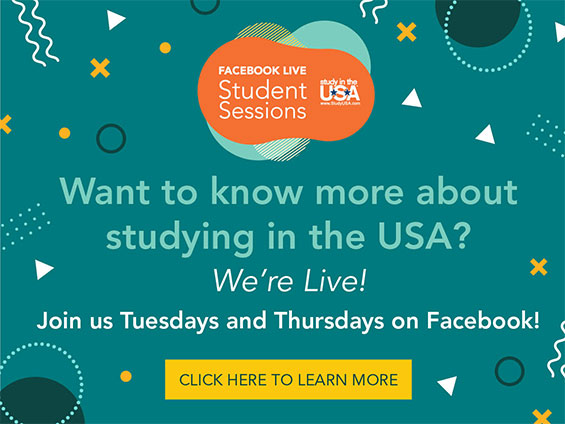 What was your biggest surprise?
Nice people and the pretty old buildings.
... your biggest disappointment?
Few shopping malls.
How have you handled:
... language differences?
I joined the ELI program of College of Charleston and I am improving every day. Google translate and body language helped me too.
... finances?
I have income from China, from my company.
... adjusting to a different educational system?
The education in the United States is very human, which is not difficult for me to adapt.
What are your activities?
My daughter is here with me and we like traveling. We are enjoying our American time.
How easy or difficult was making friends?
It is not difficult.
How relevant is your U.S. education to your personal goals and to the needs of your country?
I want to be a better Chinese journalist. China needs more and more good reporters and I hope I can serve my country and my people.
What is your advice to other students who are considering a U.S. education?
To experience, to feel—do not waste time.