7:25am
Second time I hit the snooze. Better get up now in order to grab a coffee and donut in the dining hall on my way to my 8:00 class. Wish Dr. Barshoff didn't lock the lecture hall door right at 8 so that latecomers can slip in after the start of class. Bummer…learned that the hard way last week and missed the quiz. Note to self: no more 8am classes, even if it's a program requirement! Will shower later after kick boxing class.
7:45am
Better text Brad, Nora, Lena and Mishkat about our group meeting at the Commons this morning at 10:00 to review the final presentation for Data Analysis 102 tomorrow. 25% of semester grade resting on this, so I want to ace it. Good thing we're all engineering students and understand the material. My roommate is in the weeds in this class, despite my help.
11:00am
It's a wrap. Still not sure about Nora's suggestion that we wear a collared shirt instead of a 'Tee' to try to look professional for the presentation and the guys consider shaving. Maybe I'll shave tonight. Need to find my shirt in the laundry. Will catch an early lunch and read homework before Anthro class at 1:00. Still don't understand why a computer engineering major needs to take an anthropology course.
12:00pm
Indian food stall at the commons better this semester. Maybe that Indian student focus group last November paid off, and they understand what Indian food's really all about! Still not mum's food. Will WhatsApp mum and let her know I'm not starving but still missing her paranthas while she's still awake.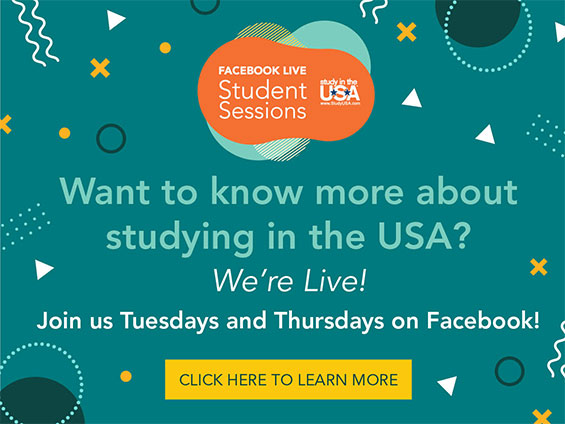 2:30pm
Kick boxing for wellness course kicks ass! If all the general education requirements were this much fun, Anthro 130 wouldn't be so bad. Will stay and work out on elliptical machine and weights till physics lab at 4:00.
5:30pm
Nailed the lab quiz. Early dinner with Prasad and Jeremy back at the dining hall. Received the notification e-mail today from Residential Life about registering for housing next year. Need to talk with mum and dad about getting an apartment with the guys instead of staying in the dorms. Lots of on campus and off campus choices, so we're getting all the costs options together before the deadline. I know mum wants me to stay in the dorm.
8:00pm
Lecture tonight in Strom Auditorium featuring an alum who is a local business exec turned innovator and successful serial entrepreneur. Hope to get a question in and then introduce myself. Never too early to start thinking about an internship. I need to contact my advisor in the career office to get me started on my resume. Maybe should have brought a copy tonight.
10:00pm
Glad Dr. Barshoff saw me at the lecture and nodded interest at my question. Maybe will help me land a research assistant job with him next year so I don't need to continue working in the library 20 hours each week. Grabbing pizza in the commons with friends from class and listen to the guitarist, then study for Barshoff's quiz tomorrow. He really encouraged the class to attend the lecture, so I'll bet he asks an extra credit question based upon tonight's lecture. Just wish it weren't at 8:00am!
2:00am
Glad I remembered the shirt for the presentation. The wrinkles won't show. Good night for now.