What I Would Say Today to My Younger Self
By Alejandra Salas
Not long ago, I was in Lima, studying architecture at university, but I felt like I did not pay real attention to what I was doing nor did I have a long-term plan. I guess when you are young and at the premature doors of adulthood, things just seem so easy and volatile in every aspect, something I can now relate to, looking back. Even though my parents gave me the privilege to only focus on my studies and not worry about anything else since I was a child, I didn't appreciate it until I moved outside my home country to study abroad in the U.S and started to live as an independent person. I will soon turn a quarter of a century (25 years old), and I feel like I am running out of time for all the goals I want to achieve; although I will make it, I consider more what my mom has been telling me all the time: "Time is priceless, choose wisely." Sometimes I wish I took more advantage of my old days living freely, with my parents and family, enjoying spending time with them either in our hectic breakfast time at home or just listening to their advice on how to approach a successful life without stressing out about one single thing: organization.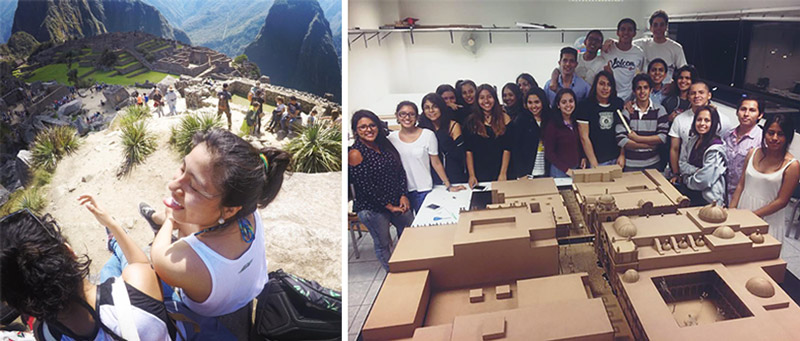 (From left to right: Alejandra backpacking in Cuzco, and the same year at her architecture and design studio class in Lima-Peru)
Not long from now, I will graduate from Truckee Meadows Community College and get my Associate of Science in Architecture, and just to write that makes me feel happy that I am one step closer to making my goal come true and making my parents proud of their youngest daughter. However, if I had the chance to travel back to my old days when I was reckless and living life to the fullest, I would say to my younger self to keep it cool. Yet at the same time I would say to open my eyes to see the bigger picture like your professional career because the world is yours and that you will make it but never give up, not even on your many sleepless "design" nights with lots of coffee; do not worry because you are getting there, slowly but surely.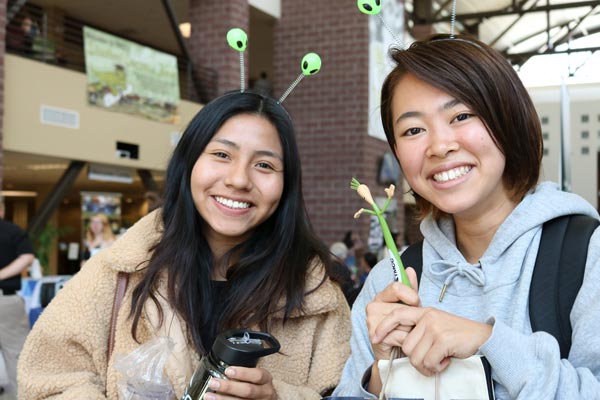 (From left to right: Alejandra and friend Kokoro at TMCC)
I would like to emphasize that my journey as an international student so far has taught me resilience and how to be independent and mature at the same time. I got my first job as a peer mentor where I was able to connect with students from all over the world and have fun writing blogs sharing about my experiences and adventures. Also, I created a strong professional network around the Reno community by studying at TMCC, which made me feel ready to apply all that I learned as an architecture student and look for internships to transfer to a four-year university later to get my Architecture degree. It already sounds challenging in a fun way, and I cannot wait to jump into this new adventure. I know it takes time but what matters the most is the experience gained through the process of becoming a successful architect.
Overall, a piece of advice I would give to students from now on is to live life to the fullest and try all the possible things you have planned, which might take a while to achieve, but it is all about organization, perseverance, and embracing the journey. You have been brave enough just to plan it; thus, take a step further, nothing is impossible if you take the initiative to make it your reality.
---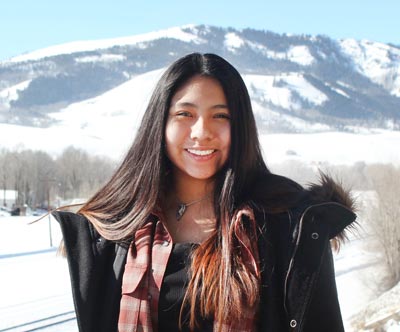 Alejandra Salas from Lima, Peru, is an architecture student and International Peer Mentor at Truckee Meadows Community College.
Written by
Alejandra Salas
Get matched to the best program for you
Let us know what you're looking for so we can find the best school for you.
$5,000—$10,000 Semester
Undergraduate
Certificate/Short Term
English Programs
$5,000—$10,000 Semester
Undergraduate
Certificate/Short Term
2yr/Community College - 2+2 Programs
$5,000—$10,000 Year
Bachelor Degree
2yr/Community College - 2+2 Programs
Undergraduate
Start your U.S. adventure with Study in the USA
What's your dream? We can guide, advise, and connect you with your perfect U.S. school. We can also help you with the application process.
Partner Services
Learn About U.S. education financing, housing, and more
Let us help you through your U.S. visa application process. GET STARTED NOW!
IELTS is the world's most popular English language proficiency test for higher education and global migration. It is accepted by more than 3,400 institutions in the US. If you want to study in the US, IELTS can help you get there!
Studying in the United states for a semester or the full school year can be a life changing but expensive experience. And if something happens during the stay in the US that would cause a student to withdraw and return home, most schools would not p...
Resources
Learn about American culture and education direct from our experts at Study in the USA. Read more