Dealing with Stress while in College
Hello everyone! I am an international student from Brazil who is studying abroad here in Reno, Nevada. Even though I am very happy and motivated, this semester is driving me crazy. I have been eating a lot of chocolate, drinking too much coffee, and not getting enough sleep. Taking four sciences classes is not as easy as I thought, and I have to work hard to keep up with all homework, projects and tests assigned. The best part of all that is that I make friends; those friends are helping me go through this journey towards my computer sciences major. Summer is right on the corner, and I am ready to take a break at Lake Tahoe before summer class start on May 28th. [caption id="attachment_1726" align="aligncenter" width="300"] Studying with international friends[/caption] I want to leave a message for everyone that has a dream and is working towards it: "Keep working as hard as you can until it is done. If for some reason you think that you are not doing well enough, look around you and think about everything you learned; then, do it again. As humans, the most effective way of learning is by making mistakes and trying it yourself. So, think about your dreams every day because it will make a difference in the universe you are living and it will also affect your life positively. The first step of engaging in a real goal or dream, is to believe that you are able to achieve those objectives and that you can do it just as good as or better than anyone else." [caption id="attachment_1728" align="aligncenter" width="300"]
Taking pictures for the international student community[/caption] Next week I will be going to Lake Tahoe with some friends to relax and have fun. However, final projects and tests are due on the weekend after that, so I will be spending a day over there. There is nothing like waking up earlier in the morning and stopping by a breakfast place on the way to the lake. [caption id="attachment_1730" align="aligncenter" width="300"]
International students[/caption] I hope students whom are reading this blog remember to take their time to enjoy life while studying and working hard towards objectives. I wish a wonderful summer to everyone, and I will be back with more information about this wonderful experience of studying abroad in the U.S.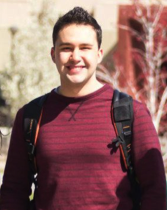 Newton Cazzaro is an international student from Brazil studying at Truckee Meadows Community College.
Get matched to the best program for you
Let us know what you're looking for so we can find the best school for you.
$5,000—$10,000 Year
2yr/Community College - 2+2 Programs
Bachelor Degree
$1,000—$5,000 Semester
2yr/Community College - 2+2 Programs
$10,000 — $15,000 Year
Certificate/Short Term
English Programs
Bachelor Degree
Start your U.S. adventure with Study in the USA
What's your dream? We can guide, advise, and connect you with your perfect U.S. school. We can also help you with the application process.
Partner Services
Learn About U.S. education financing, housing, and more
The JOB+ Career Accelerator gives you the work experience, career coaching and professional network you need to get a great graduate job.
Let us help you through your U.S. visa application process. GET STARTED NOW!
Most U.S. apartments come unfurnished. Make your move easy with a student furniture rental package from CORT. Flexible lease terms. Delivered before you arrive. Starting at $99 per month.* *with a 12-month lease
Testimonials
In the chaotic search of my dream university StudyUSA.com was the first really informative website I came across. I was provided with every piece of information I asked for and even more. Due to the well organized lists of colleges and accessible data about the set of requirements, tuition rates and program schedules it became easy to get oriented which university was the best choice for me. What is more, Student Relationship Manager Anna Castillo got in contact with me as soon as I signed up for StudyUSA.com and she regularly inquired about my position. Thanks to the cooperation with StudyUSA.com and it's professional team the challenging search of university became manageable and easily done.
Viktorya Avetisyan Armenia
I used Study in the USA to narrow down which colleges to apply to.
I read the information found on StudyUSA.com and it helped me understand the process of applying in the USA. I have also talked to a StudyUSA counselor and she helped me with the things I struggle with like my essay for college application. StudyUSA give me the information I needed.
Resources
Learn about American culture and education direct from our experts at Study in the USA. Read more