Ending the Semester with 2 Bangs!
By Rachel Gelabale
At Genesee Community College we have been striving to stay positive no matter the circumstances. GCC has planned lots of activities such as bingo nights, trivia nights, and much more through the Student Engagement & Inclusion Office (SEI) run by Dr. Miguel Baique.
Genesee Community College, also known as GCC, is a part of the State University of New York (SUNY) system. SUNY is a large comprehensive system of public colleges and universities in New York State, made up of 64 campuses. The chancellor of SUNY is Jim Malatras, whom I had the opportunity to meet in person.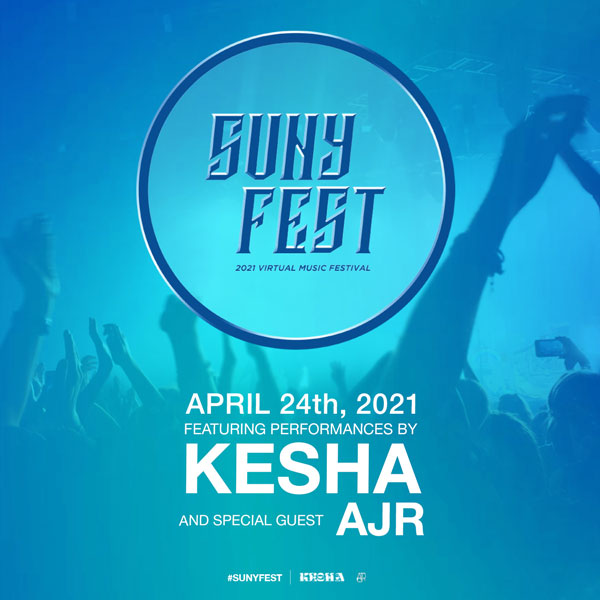 On April 24th SUNY hosted a Virtual Music Festival. The festival was headlined by Kesha, the global sensation that has two #1 albums and four #1 songs with over 40 million followers on social media. The festival also brought AJR, the multiplatinum trio of brothers as the opening act. Before the headlining and opening act, the concert festival featured student performers from over 25 SUNY campuses, along with spotlight videos and photos of each SUNY campus that was involved in the festival.
During the festival, GCC's SEI office hosted a watch party. We were able to have fun, dance, and enjoy FREE food and drinks. We all had a good time while maintaining social distance.

On May 1st, GCC's 40th Annual Fashion Show went live to the public. The fashion shows are spectacular and feature the work of GCC Fashion Business students from all over the world! The theme of this year's fashion show was Novaturient. "Novaturient" means the desiring or seeking of powerful change in one's life, behavior, or a certain situation. After the time of solitude and stagnancy that we have endured over the past year, this year's show took us on an adventure and encouraged us to embark on a journey of our very own. It was awesome to see the pieces that the students came up with and the way they placed everything together. As an RA here at College Village, I was also able to see some of my own resident's fashion pieces. This made me entirely happy and proud! Check it out for yourself at gccfashionshow.com.
---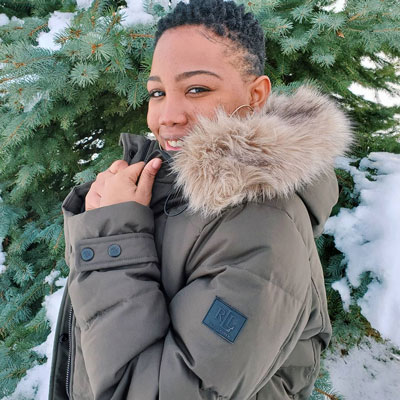 Rachel Gelabale from Curaçao is attending Genesee Community College in Batavia, New York.
Written by
Rachel Gelabale
Get matched to the best program for you
Let us know what you're looking for so we can find the best school for you.
$5,000—$10,000 Semester
2yr/Community College - 2+2 Programs
Undergraduate
Bachelor Degree
$10,000 — $15,000 Year
Certificate/Short Term
2yr/Community College - 2+2 Programs
Undergraduate
$10,000 — $15,000 Semester
Bachelor Degree
Undergraduate
Start your U.S. adventure with Study in the USA
What's your dream? We can guide, advise, and connect you with your perfect U.S. school. We can also help you with the application process.
Partner Services
Learn About U.S. education financing, housing, and more
MPOWER Financing is the top-rated lender offering international student loans without cosigners, collateral, or credit history for global citizens, PLUS international student scholarships & career coaching! Fully online application, 96% customer...
Follow your dreams with the TOEFL iBT® test, which has helped millions of students study abroad.
Most U.S. apartments come unfurnished. Make your move easy with a student furniture rental package from CORT. Flexible lease terms. Delivered before you arrive. Starting at $99 per month.* *with a 12-month lease
Resources
Learn about American culture and education direct from our experts at Study in the USA. Read more