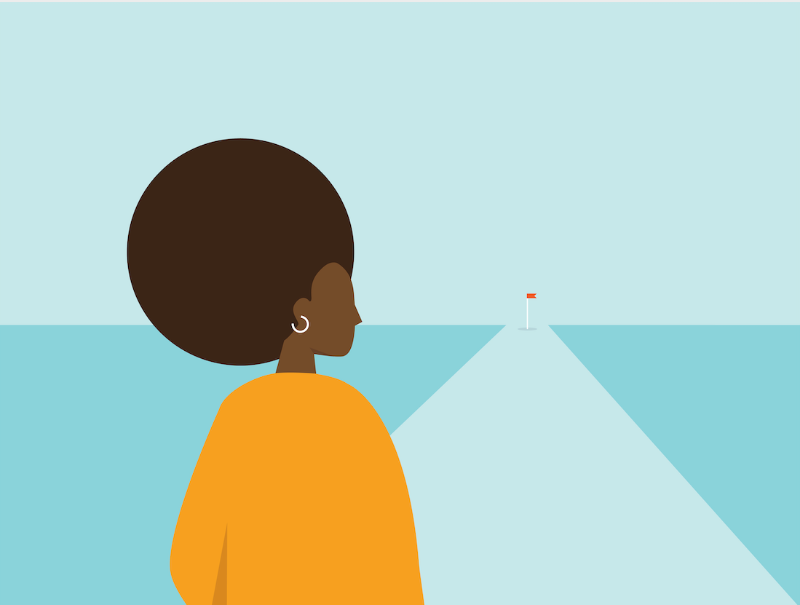 In our effort to bring good content to as many people as possible the text in this blog post has been machine translated so please excuse any mistakes. Thank you!
By Rachel Gelabale
Here we are: a new year and a new semester. For those who have read my previous blogs, welcome back, and if not, welcome to the family, I hope you learn a bit.
Since it's a new year I feel as if I have to re-introduce myself. Hi, my name is Rachel Gelabale, and I am an international student currently majoring in criminal justice at Genesee Community College (GCC). GCC is a two-year college and located in Batavia, New York, within driving distance from NYC and the Canadian border.
Like most second-year students at GCC, I am preparing to graduate this May. But before I can graduate, I have to finish this semester strong. I started this semester by writing down a few goals. I advise every college student to take time out before a new semester and write down a few goals. They don't have to be extravagant. They could be simple such as: this semester I will try to be on time for all of my classes whether virtually or in-person.
My semester goals are:
Procrastinate less
Finish with all A's
End the semester with a high 3.95 GPA
To achieve these goals, I have implemented the following new behaviors in my life:
I make a schedule every week
Every Sunday night I write out everything I have to do for all of my classes for that week. Next, I highlight each due date. This is to make sure I send in each assignment on time. As a visual person, seeing something makes me remember easier and also puts me at ease. Here at GCC, we have people that help students with planning and staying on track with their classes.
Better eating habits
As someone who loves food, this has been quite hard for me. But changing and bettering the way you eat will benefit your performance when it comes to schoolwork. The healthier you eat, the more focused you will be. I am currently taking a nutrition class, and I have been learning a ton of things about how the body works and the effects of what we eat.
Chit-chat with a counselor
I have been saying this for a long time and will continue to: college life can be stressful, and it's okay to talk to someone. Here at GCC, we have a FREE counseling department, people who are ready and available to talk to students whenever they want.
Now that you have read my goals and what I'm doing to achieve them, I encourage you to write a few of your own.
---
Rachel Gelabale from Curaçao is attending Genesee Community College in Batavia, New York.