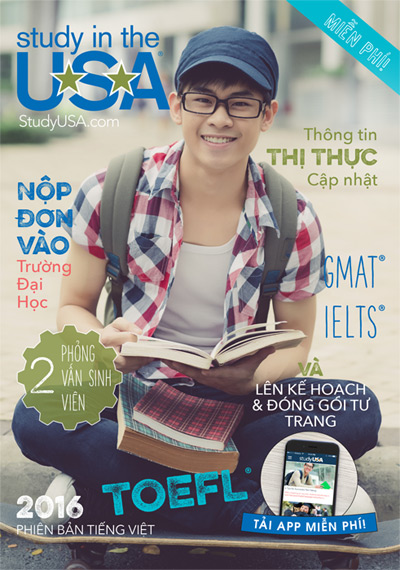 In our effort to bring good content to as many people as possible the text in this blog post has been machine translated so please excuse any mistakes. Thank you!
The 2016 Vietnam Fairs Edition of Study in the USA Magazine was distributed earlier this month at the VietAbroader conferences and at fairs in 7 Vietnamese cities.
See below if you didn't attend these fairs and would like to pick up your free copy.
During the fall education fair season, our Vietnamese language edition will be distributed at many fairs in Vietnam, including StudyUSA Higher Education Fairs in Ho Chi Minh City (HCMC), Danang, Hanoi and Haiphong.
Information on Fall 2015 StudyUSA Higher Education Fairs

Stay tuned to the Study in the USA Facebook page for Fall 2015 International Education Fair links and dates!