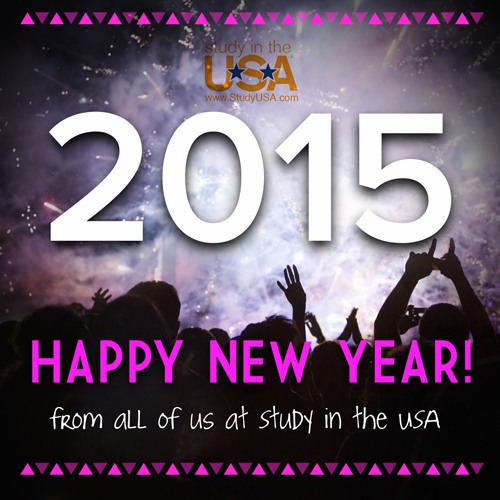 In our effort to bring good content to as many people as possible the text in this blog post has been machine translated so please excuse any mistakes. Thank you!
The Study in the USA Team would like to wish all international students a Happy New Year!
We'd also like to extend our heartfelt thanks to all of you for choosing Study in the USA as your top U.S. school & university resource.
All the best in 2015!!