Study in the USA is at a fair near you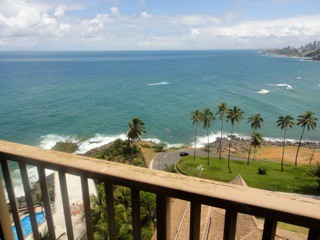 You've seen us on Facebook and on Twitter, but have you seen us at a fair?! Study in the USA attends and distributes magazines at fairs all over the world! Not too long ago Wesley, Study in the USA's Brazilian import and man of many talents, was in Brazil meeting and greeting local students. [caption id="attachment_377" align="aligncenter" width="320" caption="Beautiful Brazil!"][/caption] [caption id="attachment_378" align="aligncenter" width="320" caption="Local students loving Study in the USA "]
[/caption] A seasoned fair attendee and host, Wesley wanted to share what you can expect when attending an education fair.
You will always find a copy of Study in the USA at a student education fair near you where you and your family will be able to...
visit each school's booth or table and take home brochures and application.
speak directly with representatives of U.S. college/universities.
gather valuable information that'll help you make important decisions for your future and find the best program that fits your needs.
learn about scholarships/financial aid, work and travel and undergraduate, graduate and post-graduate programs, English language programs, updated visa information from.
attend presentations about studying in the U.S. and other relevant subjects.
meet other students, make new friends and exchange information.
[caption id="attachment_379" align="aligncenter" width="320" caption="Students don't leave empty handed!"][/caption] [caption id="attachment_380" align="aligncenter" width="320" caption="Our friend from the U. of Delaware and Wesley "][/caption] To find a fair near you click here.