Celebrating my Birthday in the USA!
By Yuna Watanabe
Hello, readers (I will come up with a name for you guys later)! My name is Yuna Sun Watanabe: born in Japan, raised in Hong Kong! I am also an international student at Orange Coast College and today, I turned 19 (yay)!

Nineteen isn't a "special" age. It's a very awkward age because you will no longer be a teen in a year. This is also my first time celebrating my birthday as an international student in the U.S. So I've decided to make my last year of being a teen worth it by living my life to the fullest! On the topic of birthdays, my mentor (Kris Toribio) challenged me to discover restaurants in California that would give me free stuff on my birthday! Here are the places my friends and students here love to hang out and eat at!
Food places (hyperlinked if you need to register for rewards):
Baskin-Robbins: $3.00 off an ice cream cake on your birthday and a free 2.5 oz scoop!

Ben & Jerry's: Free birthday scoop when you sign-up for the "Chunk Club"

Buffalo Wild Wings: Free snack-sized wings

Chick-fil-A: Free Chocolate Chunk Cookie!

Chili's: A free dessert!

Dunkin' Donuts: Free beverage of your choice!

IHOP: A free Rooty Tooty Fresh N' Fruity stack of pancakes!

Jack in the Box: A coupon for two free tacos with any purchase!

Johnny Rockets: Free birthday burger with any purchases of an entree and a drink

Krispy Kreme: A free doughnut!

Olive Garden: Free dessert and free welcome appetizer!

Panera Bread: Free pastry!

Sonic: Free slush or tots!

Starbucks: Free birthday drink!

Waffle House: Free classic waffle
As for my birthday, I had a student government meeting and work in the morning, so I decided to get up and go to IHOP to have pancakes for breakfast with my co-worker Daniela. We work together at the OCC Global Engagement, and she is also an international student (from Brazil)! As I am writing this (around noon right now), I might go get free pastry from Panera Bread for lunch.
You might be thinking, "But Yuna, we are in a pandemic right now. How are you keeping yourself and others safe?" Well good question! We made sure we both tested negative for COVID-19, socially distanced with other people, and we wore masks when our server approached us! #WEARYOURMASK :)
Before I end this blog, I've decided to call my readers "Sunflowers." Thank you so much for reading my first blog! If you would like to see a topic for me to write, message me! See you next time, Sunflowers! Yuna out.
---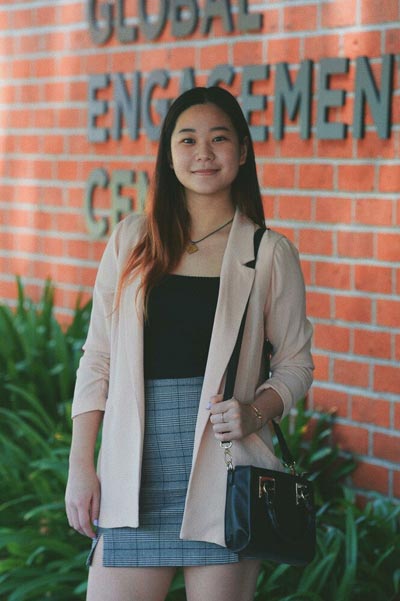 Get matched to the best program for you
Let us know what you're looking for so we can find the best school for you.
$10,000 — $15,000 Year
Certificate/Short Term
Bachelor Degree
Undergraduate
$5,000—$10,000 Semester
2yr/Community College - 2+2 Programs
Bachelor Degree
Undergraduate
$30,000—$35,000 Year
Certificate/Short Term
Bachelor Degree
English Programs
Start your U.S. adventure with Study in the USA
What's your dream? We can guide, advise, and connect you with your perfect U.S. school. We can also help you with the application process.
Partner Services
Learn About U.S. education financing, housing, and more
Follow your dreams with the TOEFL iBT® test, which has helped millions of students study abroad.
Let us help you through your U.S. visa application process. GET STARTED NOW!
Most U.S. apartments come unfurnished. Make your move easy with a student furniture rental package from CORT. Flexible lease terms. Delivered before you arrive. Starting at $99 per month.* *with a 12-month lease
Resources
Learn about American culture and education direct from our experts at Study in the USA. Read more