How to Live THE American Experience
By Brenda Ametepe
Okay so how many of you here pictured yourself in the USA, chasing your dreams, doing what you like, going on amazing and astounding adventures, road trips and living the overall U.S. experience? You! right? And how many of you come to realize that these dreams are still dreams?
That your imagined road trips turned into lonely walks in random parks, seeking some social interaction or that your astounding adventures turned into adventurous Netflix nights in your pajamas? You, again right? No? Come on don't be shy, we have all been there. So if you are wondering who this is to have such audacity to reveal your secret nights, well hang in there, I am about to present myself soon — yes, this isn't about me but about how you can get that American experience you dreamed about. For now, keep reading because I am about to reveal my secret weapons on how to socialize in a new environment and get THE American experience!
First of all, if you want to live the American experience you have got to be open! Yeah it is that simple. You must talk to people to make friends, and then you will have a higher chance on going on adventures with your new buddies. However, if you are someone like me, really shy, it is difficult to engage with people. Imagine God being a magician with all his magical potion bottles. Let's say he has the "health bottle," the "intelligent bottle," the "creativity bottle," and much, much more. You wonder if when creating you and mixing the potions he somehow forgot to put the "capacity to socialize bottle" inside you. You wonder if he just left it there aside on his table or if he messed it up with the "sarcasm bottle." Oh, I'm describing myself here. Sorry! Well since I just mentioned myself as a courtesy I should introduce. Hello, strangers! My name is Brenda Ametepe, I am an international student from Togo, West Africa, studying bioengineering in Santa Rosa Junior College, California. Okay that is done. So, I was saying some of us have in mind that we are not sociable by nature. But, thinking that God forgot to give you the capacity to engage with people is just an excuse because as Aristotle the legendary Greek philosopher said, "Man is by nature a social animal." See? There is hope out there! YOU can be SOCIABLE.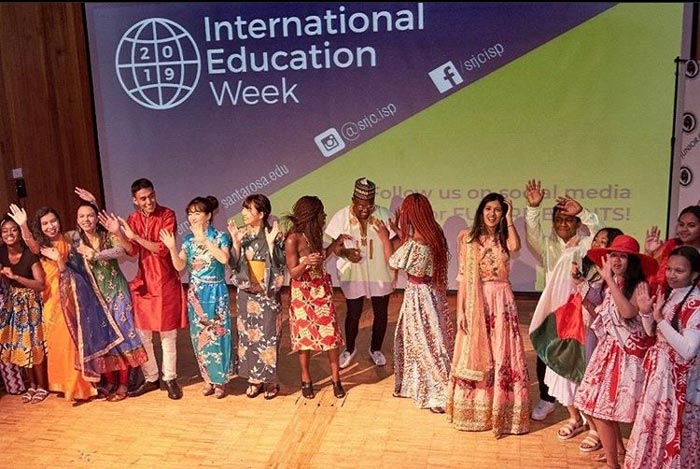 Take me for instance, when I came to Santa Rosa, I didn't know a lot of people because I was new to this environment. However, I knew I wanted to live the full American experience and in order to do so, I had to get out of my comfort zone and make friends. One of the easiest ways was to integrate a club, so I signed up to be a member of the International Student Club. Being part of the Club helped me develop my social skills, have more confidence about my cultural background and also helped me discover American traditions — I know I said this wasn't about me, but I am the captain of the ship here so keep hanging. We went on trips like the one to Epicenter, we did a Pumpkin Patch, we did a "Friendsgiving dinner" and a lot more… If you have been in the U.S. for just a little, you know these are the kind of things American do locally to have fun. Having a Thanksgiving dinner with my friends gave me that impression of being in America and made me feel like I was embracing the American culture. So, go sign up for a Club!
My next advice to you will be to be in a host family the first month you come to the U.S. Having a host family will directly immerse you into the American culture. You will be living in an American home, the food served is usually American… and if your host family is kind enough, they will show you around or make you participate in their American traditions. When I came, I wasn't in a host family, but I signed up for a program which connects you to an American family. I was assigned a family, and they invited me over to their house for dinner. The ambiance was so American (in a good way of course). I can't remember what we had for dinner, but I surely remember the feeling. You just feel American for a couple of hours (not that I wasn't feeling African during the dinner, I couldn't be more African because I wore a traditional outfit from my country that day), and it helps you immerse more in this culture. It was an amazing evening and overall experience. The family and I connected pretty well, which made them invite me over during Easter day. One more time I got to discover what Americans do and eat during Easter. So, my friend, look for the resources around you and you will find one which will connect you with an American family.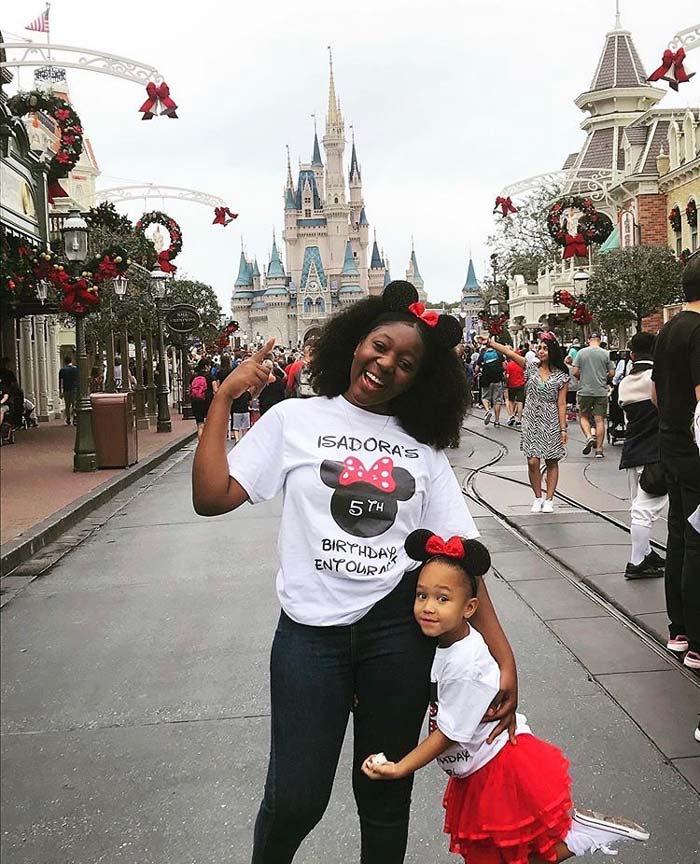 My last secret weapon is travelling! I love to travel. How can you know more about a place than travel and explore it? America is huge, and of course you can't travel to all 50 states if you don't have the funds (we are still college students). But you can take small steps and build your travel book as you go. One of the trips that I made and will forever remember is my last one to Florida during last Christmas. Amazing, amazing, amazing experience! From the trip to Miami Beach to Orlando for Disneyland, my trip to Florida has been full of American traditions. You know, when back home we watch American movies and we see family during Christmas wearing matching pajamas, drinking hot chocolate around the fireplace, and opening up gifts? Yeah that is the American experience I am talking about. So, typical! So American! For the first time, I built a gingerbread house! I mean there is nothing more American than that.
So, if I am able today to write this blog and talk about my American experience, it is because I followed these pieces of advice (or this blog would have been half a page long). You have to push yourself out of your comfort zone, to live something you have never experienced before. Remember to be safe out there because we are still in the middle of a pandemic. Wear a mask and wash your hands! Seeding love to those you need it. See you in my next blog and thanks for reading me. Au revoir!
---
Brenda Ametepe is a bioengineering student in Santa Rosa Junior College, California. She is passionate about the biology of the human body and aspires to become a medical doctor in the future.
Written by
Brenda Ametepe
Get matched to the best program for you
Let us know what you're looking for so we can find the best school for you.
$5,000—$10,000 Semester
2yr/Community College - 2+2 Programs
Undergraduate
Bachelor Degree
$10,000 — $15,000 Year
Certificate/Short Term
2yr/Community College - 2+2 Programs
Undergraduate
$50,000—$60,000 Year
Bachelor Degree
Masters
Undergraduate
Start your U.S. adventure with Study in the USA
What's your dream? We can guide, advise, and connect you with your perfect U.S. school. We can also help you with the application process.
Partner Services
Learn About U.S. education financing, housing, and more
MPOWER Financing is the top-rated lender offering international student loans without cosigners, collateral, or credit history for global citizens, PLUS international student scholarships & career coaching! Fully online application, 96% customer...
Follow your dreams with the TOEFL iBT® test, which has helped millions of students study abroad.
Most U.S. apartments come unfurnished. Make your move easy with a student furniture rental package from CORT. Flexible lease terms. Delivered before you arrive. Starting at $99 per month.* *with a 12-month lease
Resources
Learn about American culture and education direct from our experts at Study in the USA. Read more