Outdoor Fun Under the Quarantine Sun
By Valeria Saborio
Here in Reno, Nevada, summer is a favorite season for many. We are only 40 minutes away from one of the world's most beautiful lakes: Tahoe, known for its turquoise waters, surrounded by the snow-covered Sierra Nevada mountains, exuberant huge trees all around, and breathtaking views.
I don't know about you, but sometimes, in the midst of my somewhat normal routine, I completely forget that we are going through a world pandemic and that making a quick decision like going to the beach involves a lot more planning and precaution than usual. After 3 months of being quarantined at home I could not wait one more day to visit my childhood dream place. However, I made sure my friends and I took all the necessary precautions. We went as a small group and one of my friends knows a secret beach at Zephyr's Cove, one of Tahoe's most popular beaches. We picked a day when the weather was not "as sunny," that way there would be fewer people around. To our surprise, the weather was absolutely perfect and we had the whole beach to ourselves!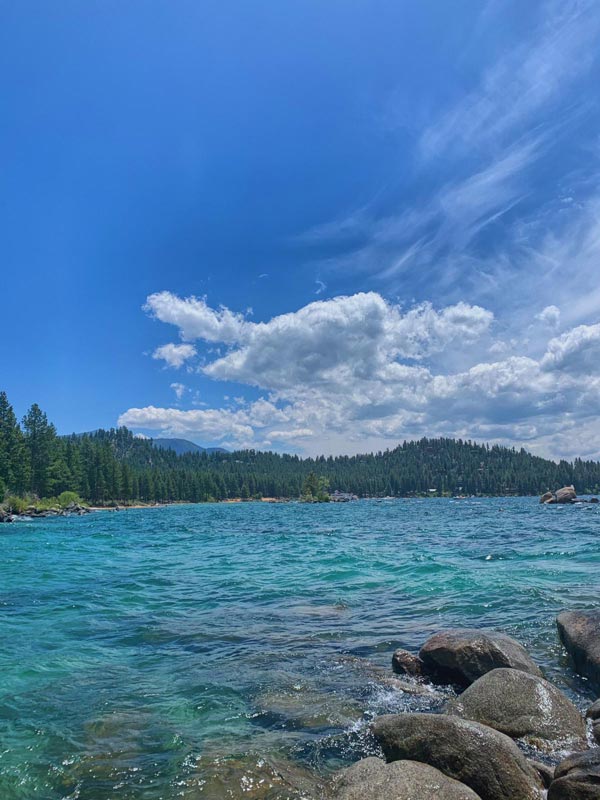 Tahoe water is very chilly, even on the hottest summer day, the temperature is around 50-60 degrees Fahrenheit. I don't know about you, but to me that feels pretty cold! Nonetheless the lake is picture-perfect, and it invites you in for a quick dive to refresh from being in the sun. My friends and I played volleyball, brought a guitar and a ukulele and sang songs by the beach, and had Thanksgiving sandwiches (yes, in June because why not?). One of the coolest things to do in Tahoe is to explore around and jump off of the gigantic rocks that rise above lake level. Here water is even more turquoise, and if you dive in you can see deep down because the water is so clean.
I thought we had already had a great day, but then my friend suggested something that would make the day even better! Tahoe is only 30 minutes away from Carson City, Nevada's capital. In this little city there are secret waterfalls around. We drove 10 minutes away from Carson City and arrived at this beautiful green mountain scenery. We hiked for another 10 minutes and we arrived at King Canyon Waterfall. Growing up in Costa Rica, I used to visit waterfalls with my family all the time, so it brought back sweet memories. The view was absolutely breathtaking and the water was so refreshing. Listening to the waterfall helped me relax and reminded me that even in troubling times there is still beauty around us.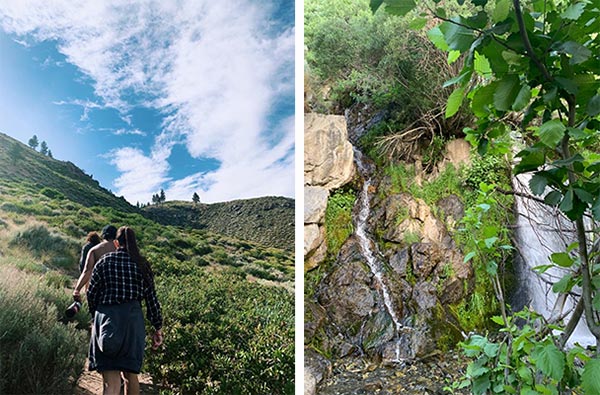 As we hiked up the mountain we only encountered one other couple on the way and we made sure we kept our social distance by letting them pass first, while we waited on the side of the hiking trail. Details like this are very important as you are outdoors but still encountering other people. I love being outdoors and exploring nature. Reno and its surroundings are still relatively new to me, so I want to hike, swim, run, and wander around as much as possible while taking care of myself and those around me.
This outing reminded me of how important it is to adhere to the guidance of medical experts even while outdoors and make decisions accordingly. Nonetheless, it is still possible to have a fun summer and enjoy the amazing weather and beautiful nature around us.

---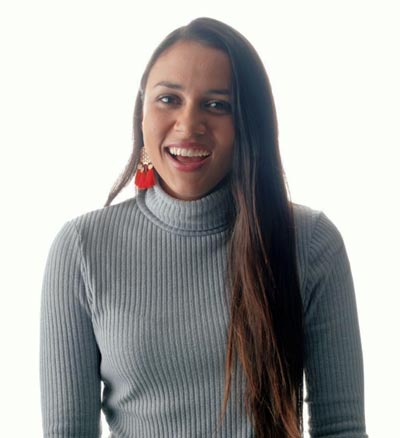 Valeria Saborio is from Costa Rica and is pursuing her Industrial and Systems Engineering degree at Truckee Meadows Community College in Reno, Nevada.
Written by
Valeria Saborio
Get matched to the best program for you
Let us know what you're looking for so we can find the best school for you.
$1,000—$5,000 Session
English Programs
Bachelor Degree
Online
$5,000—$10,000 Semester
English Programs
2yr/Community College - 2+2 Programs
Summer
$5,000—$10,000 Semester
Masters
Certificate/Short Term
Bachelor Degree
Start your U.S. adventure with Study in the USA
What's your dream? We can guide, advise, and connect you with your perfect U.S. school. We can also help you with the application process.
Partner Services
Learn About U.S. education financing, housing, and more
The JOB+ Career Accelerator gives you the work experience, career coaching and professional network you need to get a great graduate job.
MPOWER Financing is the top-rated lender offering international student loans without cosigners, collateral, or credit history for global citizens, PLUS international student scholarships & career coaching! Fully online application, 96% customer...
SURE offers hassle-free renters insurance that'll protect your clothes, furniture, and even yourself from unexpected damages and injuries. The SURE team will get you set up with a free quote and the correct coverage that you need!
Testimonials
Study in the USA helped me a lot on this journey providing lots of useful information like how to get my student visa, what schools to apply to, and much more.
I checked their website to search for scholarships and find answers to some frequently asked questions.
StudyUSA continues to help me because I am exposed to varying perspectives and gain motivation from people all across the globe by reading their stories.
Resources
Learn about American culture and education direct from our experts at Study in the USA. Read more