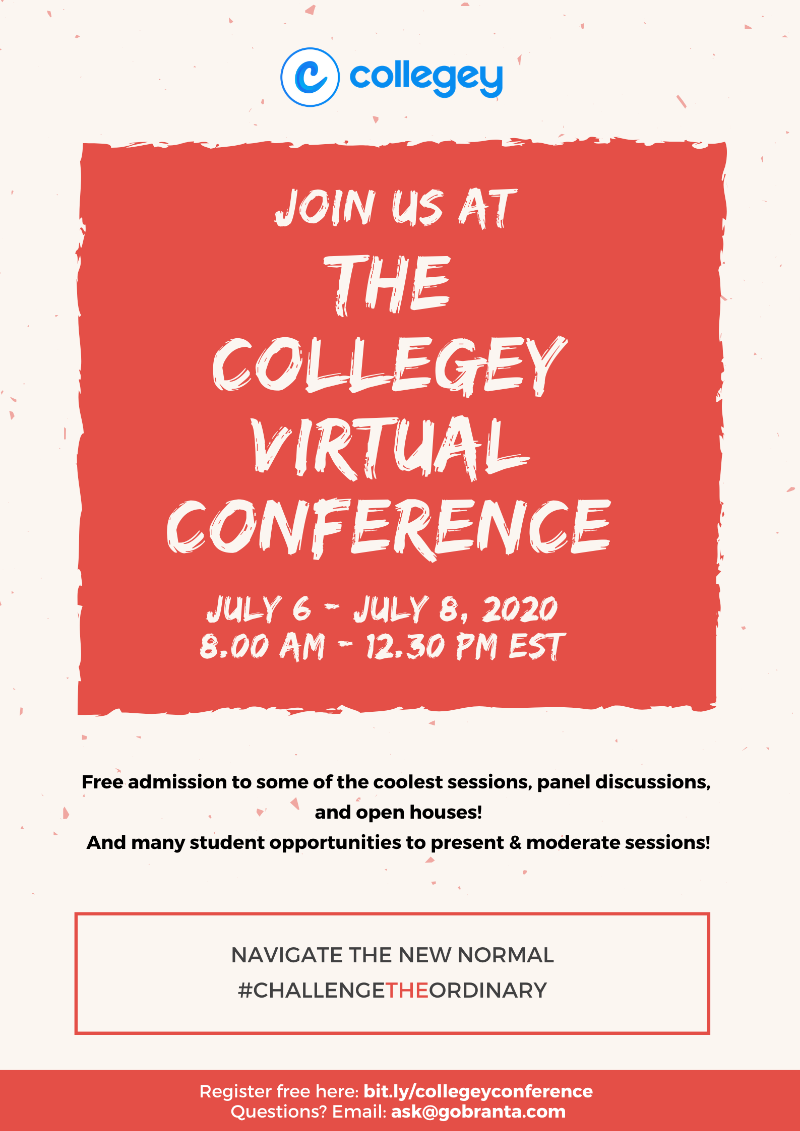 In our effort to bring good content to as many people as possible the text in this blog post has been machine translated so please excuse any mistakes. Thank you!
Join us at the Collegey Virtual Conference to be held July 6 – July 8 (8AM – 12:30PM EST)
On July 7, Study in the USA will host a student panel discussion on "What Keeps Us Hooked: Students' Perspective on Highly Engaging Outreach and Content." Would you like to moderate it?
We are also inviting students to attend and present or moderate sessions and panel discussions.
Could you please share the registration link with your student list to attend while also nudging them to submit session-ideas on topics that are important to them?
Register here: bit.ly/collegeyconference