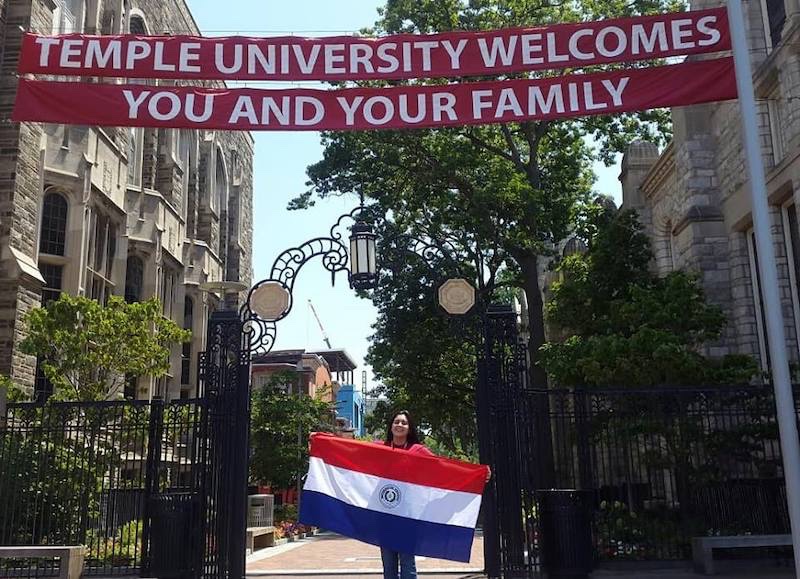 In our effort to bring good content to as many people as possible the text in this blog post has been machine translated so please excuse any mistakes. Thank you!
In addition to studying and exploring new places, all exchange programs also give you the opportunity to make your culture known.
I am from Paraguay, a country located in the heart of South America and every time I travel for a program abroad, I try to share interesting details about my country.
Here are some tips on how you can best represent your country in an exchange program.
• Know the history of your country: We must all know in depth the history of our country, important dates, representative people, current situation and other things that represent the country in some way. Before your trip, take the time to learn a little more about your country. There will be people who will ask you many things about it and you will want to have the correct answers.
• Share what you like most about your country: There is always something we love in our country; this can be its landscapes, architecture, gastronomy, music, etc. In my case, I really love Paraguayan music, that's why in all the exchange programs I always share traditional songs from my country, that at the end of the exchange my fellows end up loving. I like gastronomy as well; I always try to bring some typical Paraguayan snacks. Once I bring Chipa, which is one of the traditional foods of Paraguay. It was an incredible experience because many people asked me for the recipe after trying it. (Chipa is a small traditional cheese bread from Paraguay)
• Bring some souvenirs: You do not need to bring gifts; however, something associated with your country is always well received. Try to find a personal touch instead of something fancy and, choose gifts that are representative of your country of origin. Some good ideas for gifts could be a book with photographs of your country, small crafts and typical sweets.
Keep in mind that each program is a unique opportunity you have to represent your country, and that through this more people will know and value your culture.
This is all for now! See you in the next post!
Diana Vicezar is from Paraguay and studied for a summer in the EducationUSA Academy at Temple University in Philadelphia, Pennsylvania.